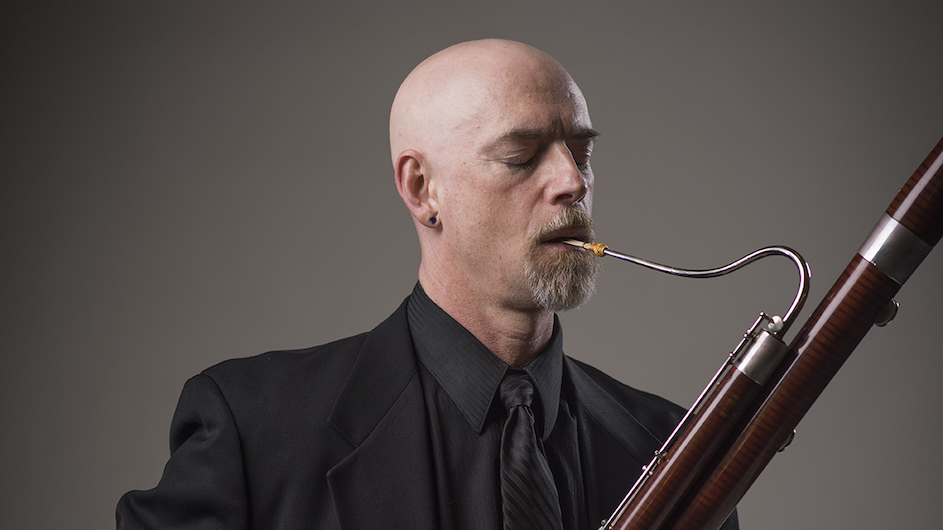 Chad Cognata
Principal
Chad has an assortment of cats (maintained within the legal limit)
Member of the Colorado Symphony since 1991
Faculty member of the Lamont School of Music of Denver University
Chad Cognata joined the Colorado Symphony in 1991 as Principal Bassoon. Previously, he had been a member of the Nashville Symphony, and had performed with the Pittsburgh Symphony, the Aspen Festival Orchestra and Concert Orchestra, and the Aspen Chamber Symphony.
Since joining the Colorado Symphony, he has appeared as a soloist with the orchestra on several occasions, including performances of concertos by Mozart, Vivaldi, and Michael Daugherty. Since his arrival in Denver, he has also performed as Principal Bassoon with the Aspen Festival Orchestra, the Eastern Music Festival Orchestra, and for many years was Principal Bassoon with the Cabrillo Festival of Contemporary Music in Santa Cruz, California.
Active as an educator, Mr. Cognata has been on the faculty of the Lamont School of Music of Denver University since 1991, and has taught at the University of Colorado, Boulder. He has given master classes at the Aspen Music Festival, the University of Western Michigan, and the University of Colorado, Boulder. He has been heard in recital at the Lamont School of Music, as well as in performances with the Lamont Faculty Woodwind Quintet.
Mr. Cognata received his B.F.A. in Music from Carnegie Mellon University, Pittsburgh, Pennsylvania. He also did undergraduate work at Indiana University, Bloomington, Indiana. While pursuing his B.F.A. in Music, he spent summers as a student at the Aspen Music Festival. His primary teachers were Leonard Sharrow, Sidney Rosenberg, and Ryohei Nakagawa.
When not involved in musical pursuits, Chad enjoys horticulture, his old Victorian home (always in need of work), listening to 40s and 50s jazz/pop vocalists.