Explore Mahler's Fifth Symphony
The Colorado Symphony performs Mahler's Symphony No. 5, May 13-15, 2022 in Boettcher Concert Hall.
By Nick Dobreff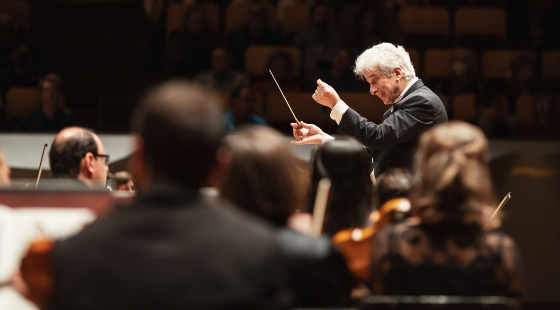 It can be reasonably argued that since Beethoven, no composer has impacted symphonic music as much as Gustav Mahler. Like Beethoven before him, Mahler emerged as a critical bridge between two distinct musical eras. Considered by many as the last great Romanic symphonist, Mahler managed to bridge the Romanticism of the 19th century and the modernism of the 20th, simultaneously summing up the achievements of his predecessors and pointing the way forward into a new era of unlimited promise.
Each of Mahler's nine symphonic entries (and the unfinished Tenth) requires the highest degree of virtuosity and sensitivity from the orchestra. These compositions expanded the scale of orchestral music to near-bursting point — there are single movements in his works that last longer than an entire symphony by Mozart — and each required a staggering number of musicians, swelling the size of the orchestra with healthy doses of brass and percussion along with the strings and woodwinds.  
During a conversation with the Finnish composer Jean Sibelius, Mahler remarked that his symphonies were "whole worlds" embracing his literary tastes, responses to nature and, most especially, the inexorable cycle of life and death. In these ways, his Fifth Symphony was no exception. 
Indeed, the new work was a bold departure from all that came before. Mahler's first four symphonies developed out of nature and song, seamlessly blending the human voice with the orchestra. With the composition of the Fifth Symphony, an exhilarating new style emerged which was purely orchestral.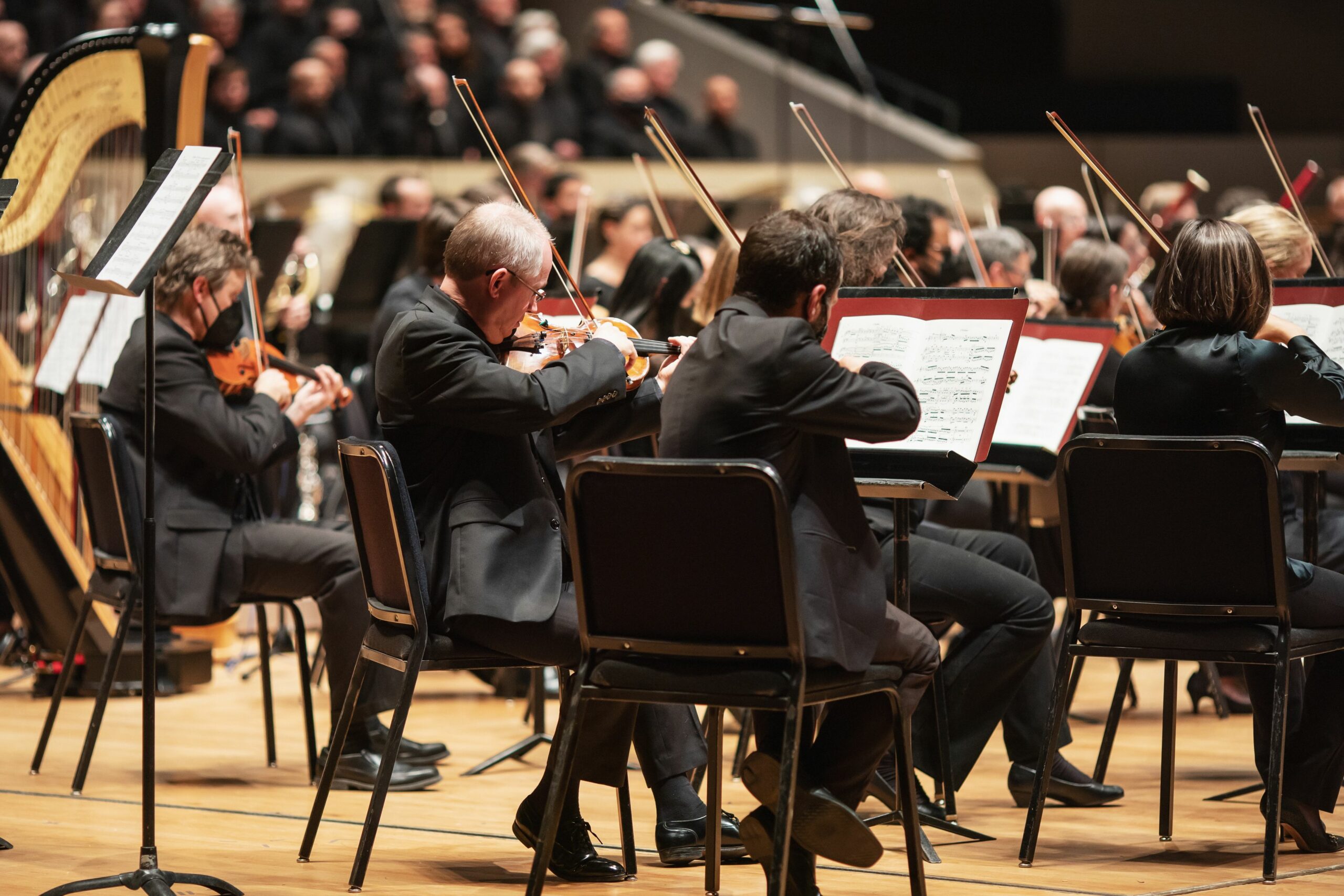 Image Credit: Amanda Tipton
"Heavens, what is the public to make of this chaos in which new worlds are forever being engendered, only to crumble into ruin the next moment? What are they to say to this primeval music, this foaming, roaring, raging sea of sound, to these dancing stars, to these breathtaking, iridescent, and flashing breakers?"
Gustav Mahler in a letter to his wife, Anna, 1904.
Among its most distinctive features are the trumpet solo that opens the work's "Funeral March" with the same rhythmic motive as used in the opening of Beethoven's 5th symphony.
Listeners should also pay particular attention to the symphony's third and final part which begins with the Adagietto, one of Mahler's most beloved compositions. On many occasions, it has often been performed as a stand-alone piece, most famously, by Leonard Bernstein at Robert Kennedy's funeral in 1968.
Mahler embraces an entire world through the exhilarating emotional arc of the Fifth Symphony, progressing from darkness to light and through love, loss, life, and death.
---
Don't miss your chance to see this monumental work May 13 – 15, 2022 at Boettcher Concert Hall. For tickets and more information, please click here.