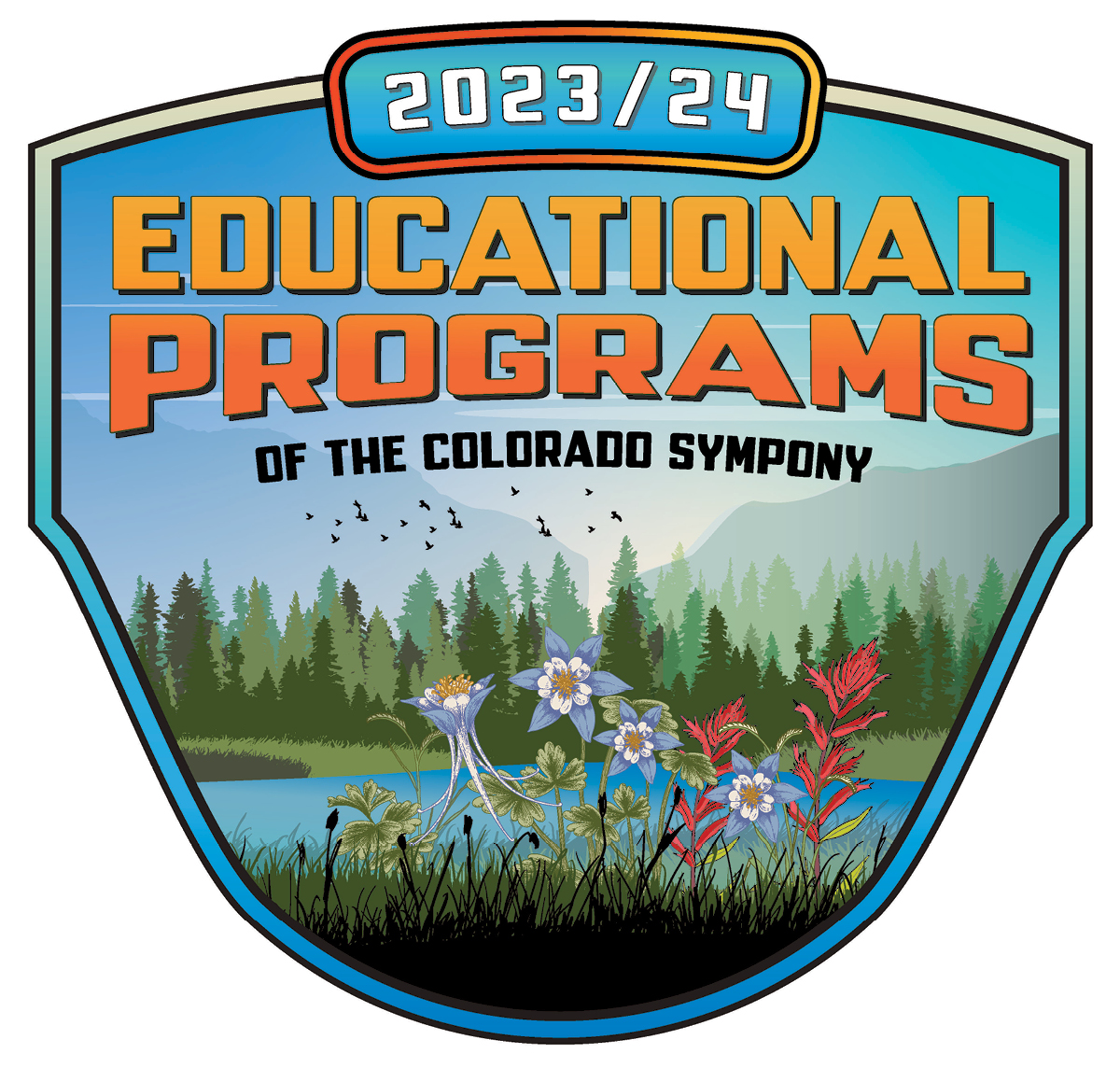 2023/24 Educational Programs
Are You MusiCurious?
People of all ages enjoy the thrill of symphonic music, and your Colorado Symphony has created unique educational programs designed specifically for our community's youth. We're proud to offer virtual options for several of our programs to support students, teachers, and schools, whether they're learning online, hybrid, or in‑person.
Get your school or club involved with the region's premier symphony orchestra through active participation in our youth education and outreach programs. We're pleased to offer these programs to our community and look forward to your involvement this season!
Bring Your Students to Us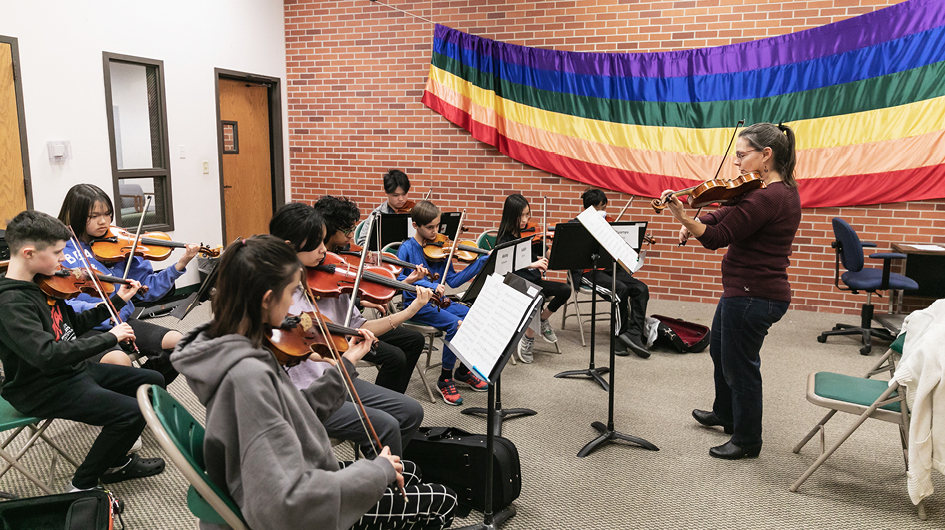 Musician Visit
Bring Our Musicians to You
All Ages
Request a visit by a musician or bring a Colorado Symphony musician to your school to lead instrument demonstrations, workshops, coaching and more!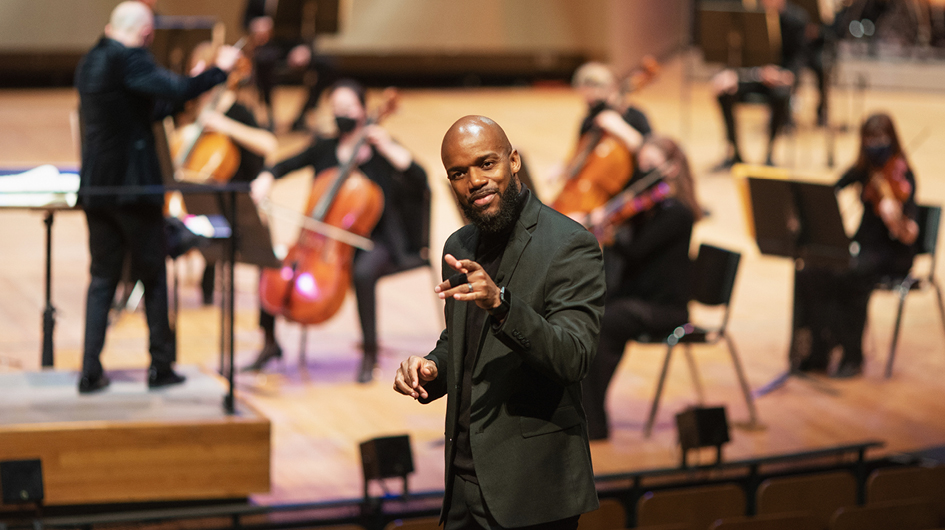 FREE!
Virtual Education Package
All Ages
To ensure affordable access to high-quality music education programming, we are proud to offer this package for FREE – including Mini Música and the Lift Every Voice Youth Concert!
Partner Programs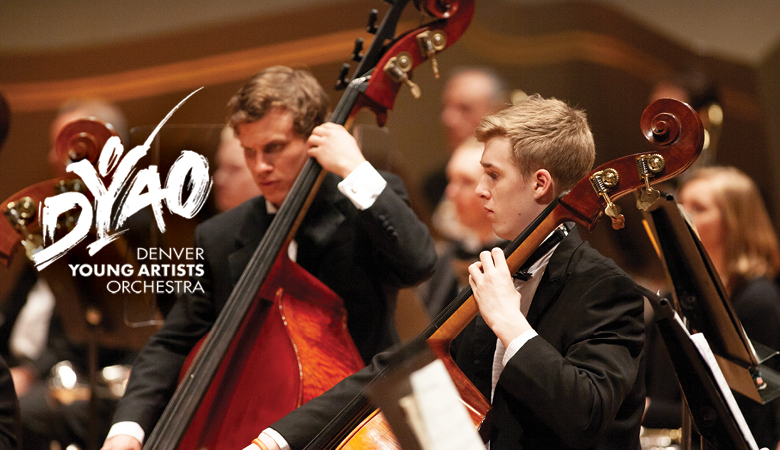 DENVER YOUNG ARTISTS ORCHESTRA
The Colorado Symphony is thrilled to renew our shared vision of music education and build upon an already longstanding partnership with the Denver Young Artists Orchestra. Founded in 1977 with the support of the Denver Symphony Orchestra, the Denver Young Artists Orchestra is a 250+ young musician organization that fosters the education and excellence in musicianship in the classical form in our community.
In July of 2018, both organizations renewed a commitment to pursuing the shared mission value of music education in a strategic partnership that will allow young musicians from the DYAO greater access and mentorship from the full-time professional musicians of the Colorado Symphony.
The greatest shared feature of the DYAO Alliance with the Colorado Symphony will include soloist performance opportunities between both organizations, music coaching, and mentorship fostered by Colorado's only full-time professional orchestra, masterclass opportunities for DYAO students with Colorado Symphony musicians and featured guest artists, new performance opportunities between ensembles, and a renewed fervor for volunteerism between organizations.
Both organizations will also continue their commitment to serving the area by performing the annual Side-by-Side performance, free to all members of our community and endeavor for even more events to connect with Denverites and beyond. Learn more at DYAO.org.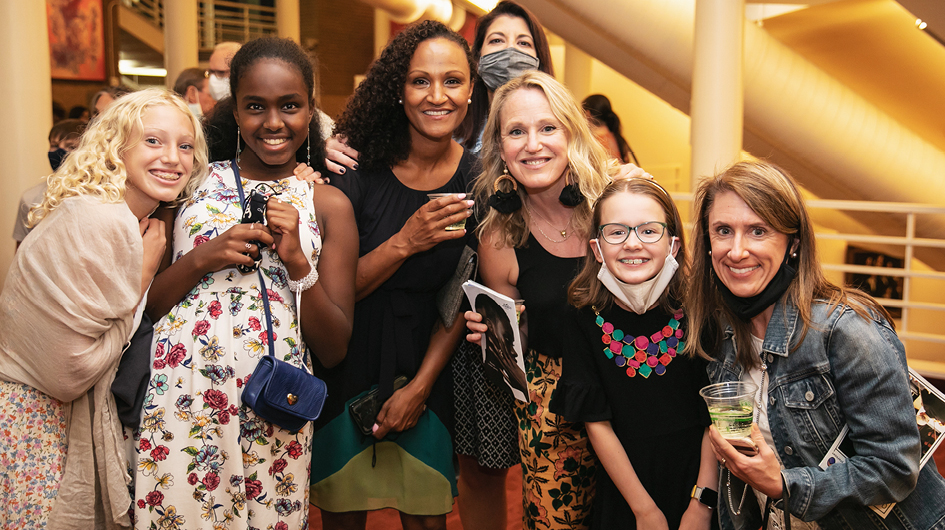 $10 Tickets
Child, Student, & Educator Discounts
We offer several affordable options for children, students, and educators to attend a performance – including $10 tickets!
Learn More
Hey, Teachers – Become an Educator Insider!
Become a MusiCurious member by joining our Educator Insider mailing list today.
Community Ticketing Initiative
Through partnerships with local agencies and community organizations, the Community Ticketing Initiative (CTI) primarily serves historically low-income individuals and families for whom cost is a barrier to concert attendance. If your organization serves low-income or low-SES individuals and families, the CTI is for you!
Questions about our Education programs?
---
Breanna McCaughey, Director of Community Education
Davey Van Beveren, Community Education Manager