When you think of the Mile High City, you may think of beautiful landscapes with Rocky Mountain views and brilliant blue skies. You may think of outdoor recreation and craft breweries. But did you know that Colorado offers year-round symphony performances for visitors and residents? The Colorado Symphony is home to some of the country's premier performances, making Denver a cultural and musical hot spot.
Year-Round Symphony Performances
The Colorado Symphony, the region's only full-time orchestra, performs over 150 concerts per year, primarily at Boettcher Concert Hall in beautiful downtown Denver. More than 80 full-time musicians from over a dozen countries host popular, celebrated artists from all musical genres. Partnering with local artists, organizations, corporations, foundations, and sports teams, your Colorado Symphony works to educate, entertain, and invigorate the love for music to all that attend.
In addition to performing at Boettcher Concert Hall, the symphony is featured at other world-renowned venues, including Red Rocks Amphitheatre. No matter when you are in Denver, you will likely find a concert in Denver tonight. Some of our popular annual events include:
New Year's Eve Fireworks
Celebrate the New Year with A Night in Vienna, a rousing selection featuring waltzes, polkas, and marches with Viennese flavor. Put on your dancing shoes and welcome the new year with this lively, fun concert.
Independence Eve
Honor America's birthday with our Independence Eve celebration! The Colorado Symphony partners with the Civic Center Conservancy and the City and County of Denver to offer a fun event at Civic Center Park. Enjoy a selection of local artists performing along with the Colorado Symphony, culminating in a firework show from the roof of the City and County building.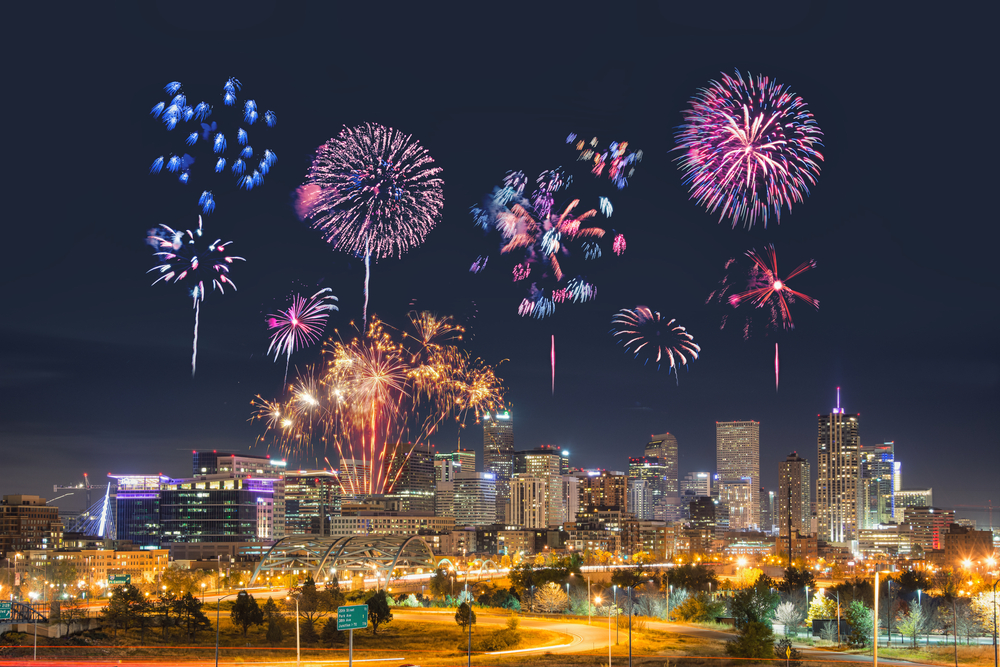 Denver Christkindlmarkt
Visiting Denver's yearly Christkindlmarkt? Make an evening of it and attend a showing of A Colorado Christmas following your visit to the market! This family-friendly concert at Boettcher Concert Hall will surely get you in the holiday spirit with many of your seasonal favorites. Sing along with traditional carols, or learn some new ones. Santa and Mrs. Claus are on hand, making their list and checking it twice. You can bring the entire family and make this – or any of the Colorado Symphony's many other holiday concerts – an annual tradition.
Thanksgiving Weekend
If you have never seen a movie in Boettcher Concert Hall, you are in for a treat. Watch the holiday favorite, Home Alone, along with the Colorado Symphony's rendition of John Williams' familiar and delightful score as you watch the film from huge suspended screens. Enjoy this fun way to kick off the holiday season and relax after your Thanksgiving festivities
Popular Denver Events & What to See While You're in Denver
Denver is always finding new ways to entertain and surprise you. Whether you are here on business, on vacation, or if you are lucky enough to call Denver home, there are music events to keep you busy and entertained. Have a particular date in mind? Check out our event page!
Conferences at the Denver Convention Center
The Colorado Convention Center offers many events throughout the year, such as the Home and Garden Show, the Colorado Golf Expo, the International Sportsman's Exhibition, or a competition event. Many companies hold their annual conventions there as well.
If you are attending an event at the Convention Center, why not finish the day with an event with the Colorado Symphony? Check out our events and purchase tickets here.
Great American Beer Fest – Sep 21, 2023 – Sep 23, 2023
Thousands of people attend the Great American Beer Fest every year, where attendees get to sample new beers, experience offerings from new breweries, and sample from the award winners. How about capping the day with a trip to the symphony? Check out our events and purchase tickets, or sign up for our email alerts for upcoming events.
Denver Parade of Lights – December
Your family will love this annual holiday event. This lighted parade usually takes place the first weekend in December. Bundle up for fun, then join your Colorado Symphony for more holiday cheer.
National Western Stock Show and Rodeo
The National Western Stock Show and Rodeo take place every January for 16 days and draws thousands of people from all over the country. Why not round out your entertainment with tickets to the Colorado Symphony? Check out our upcoming events.
Colfax Marathon – May 20-21, 2023
Are you an elite runner? Or are you cheering a runner on during the Colfax Marathon? Take a break on May 20th to attend the Colorado Symphony's Imagination Gala while you are in town. You will be supporting a great cause (and resting those tired legs)
Denver Pop Culture Con – June 30 – July 2, 2023
If comics, horror, anime, gaming, or sci-fi are your thing, you may attend the Pop Culture Con, an assortment of family-friendly attractions and celebrities. Round out your weekend with a trip to the Symphony!
Experience a Live Symphony Orchestra Like Never Before!
The Colorado Symphony offers a variety of musical selections and subscription packages throughout the year. Never miss out! Sign up for our newsletter to stay up-to-date on what is happening at the Symphony!
Image Credits: Marti Bug Catcher / New Africa