Dear Colorado Symphony Supporters,
With a positive turn of events in the last few weeks, planning for a 2021/22 Classics Season announce this coming June 14, 2021, and strong return to outdoor performances, we are poised to make our resurgence one to remember. While we've been busy at work keeping our musicians performing strong together, we've also been focusing on the needs of the organization in a post-COVID-19 health pandemic world. Those needs included an overhaul of our core messaging and supporting visual while adopting new statements to guide us into our bright future.
Over a nearly 3-year period, we've worked collaboratively to solidify and refine our internal and external messaging for the future including:
Reaffirming our mission statement

Adopting defined core values

Incorporating our Diversity, Equity, & Inclusion statement to firmly solidify what we have stood for throughout our history
We have yet to make these affirmations widely known given the opportunity to make a greater impact in communicating these statements in coordination with our announce of the 2021/22 Classics Season and debut of a redesigned branding logo.
With newly adopted foundational messaging, a delayed timeline for our traditional season announce, and efforts to restructure a new website design, the functionality of the Colorado Symphony logo came into consideration as we began to look ahead to our future. Amid statewide reopening, making this change now allows us to further solidify our continued commitment to excellence and innovation.
We took great care in considering all elements of our past to carry us into our dynamic and exciting future. With this new mark we truly become Colorado's Symphony.
---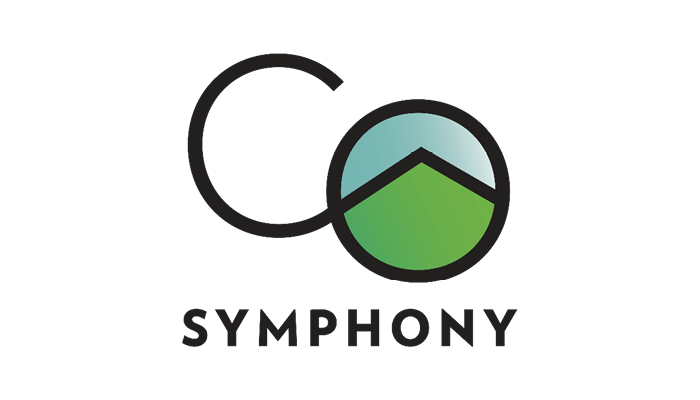 On Monday June 14, 2021, you'll see our new logo emblazoned across the pages and collateral of your subscriber renewal brochure as well as the website and future marketing. This special moment in time presents a once-in-a-century opportunity, for a jubilant revival of live concerts after a worldwide, year-long health pandemic, and a reaffirmation of our standing as an inventive and exciting organization. As the season progresses, you'll see shifts in color to truly reflect how music's in our nature. The brand color flexibility is truly unique for us moving forward to be able to communicate it's your Colorado Symphony performing everything from Holst to Harry Potter.
We have taken great care in considering these changes with a core focus on functionality without sacrificing brand positioning for our future as we continue to grow beyond the effects of the COVID-19 health pandemic.
We hope you'll enjoy the features of our 2021/22 Classics Season and share with us in our excitement to make a branding change that considers the opportunities ahead and the (quick), but advantageous timeline that will not only minimize cost, but maximize the impact of our resilience as we return to bringing live, symphonic music to our community.
With great thanks and appreciation,
Parker Owens
Chief Marketing Officer | Colorado Symphony Association