The Colorado Symphony proudly welcomes four new musicians to the ensemble for the 2019/20 Season. Joining the orchestra are Seoyoen Min as the ensemble's new Principal Cello, Chloe Hong as Assistant Principal Cello, Yue Sun as Section Violin, and Sofia Basile as Section Viola.
---
Seoyoen Min, Principal Cello
South Korean cellist Seoyoen Min joins the Colorado Symphony as the Fred & Margaret Hoeppner Chair Principal Cellist. She has rapidly gained recognition for her naturally expressive and fiery musicality and has made multiple competition appearances on the international stage including the 2018 George Enescu Competition while winning first prize in the Segye Times Competition, the Strad Music Competition, and the Music Association of Korea Competition. In 2016, Seoyoen gave her debut recital in Youngsan Art Hall in Seoul where she was selected for the Young Artist of Youngsan Debut Concert Series. Min has also performed in numerous concerts as a soloist with the Northwestern University Chamber Orchestra, the Seoul National University Symphony Orchestra, the Seoul Academy Ensemble, the Seoul Soloists Cello Ensemble and OZ Ensemble and has been invited to play in professional ensembles such as the Korean Symphony Orchestra. Other accolades include the Richard & Helen Thomas Endowment prize and most recently, second prize at the 2018 Samuel & Elinor Thaviu Endowed Scholarship Competition in String Performance.
She recently completed her Master's degree in cello performance at Northwestern University's Bienen School of Music under the tutelage of Hans Jørgen Jensen who sits as the principal of Northwestern University Symphony Orchestra, the University's premiere orchestral ensemble. A graduate of Seoul National University, Min received a bachelor of music degree with high honors and was the recipient of the University's Most Accomplished Alumnus Award.
---
Chloe Hong, Assistant Principal Cello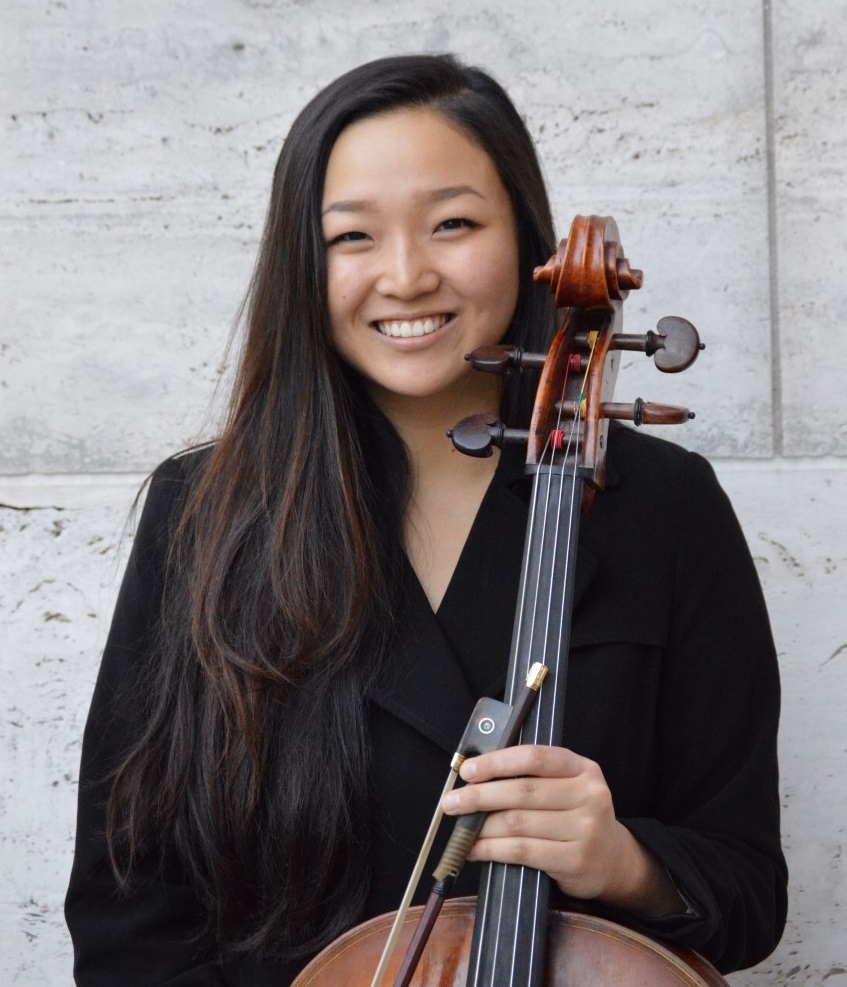 Chloe Hong, who joins the ensemble as Assistant Principal Cello, has made a name for herself as one of her generation's most promising cellists. Originally from Southern California, Chloe began from a young age a multifaceted career as a soloist, chamber musician, and orchestral performer. She went on to receive her Bachelors Degree from the Juilliard School under the tutelage of Joel Krosnick. She also pursued her Masters Degree at the Juilliard School before joining the Colorado Symphony in 2019.
At the age of eleven Chloe made her solo debut with the South Coast Symphony. She went on to appear as soloist with the Torrance Symphony, Peninsula Symphony, Montecito Youth Orchestra, and the Pacific Symphony Youth Orchestra. Chloe was also a prize winner of the Hellam Young Artists Competition, and first prize winner of the American String Teacher's Association and Violoncello Society Scholarship Auditions in Los Angeles. She has performed in masterclasses for artists including Jean-Guihen Queyras, Frans Helmerson, Ronald Leonard, Ralph Kirshbaum, and János Starker.
Prior to joining the Colorado Symphony, Chloe served as principal cellist at the Verbier Festival Orchestra for three summers, where she had the opportunity to work with renowned conductors such as Esa-Pekka Salonen, Fabio Luisi, Valery Gergiev, Sir Simon Rattle, among others. She was principal of the Juilliard School Orchestra where she served under the batons of Alan Gilbert and John Adams. Chloe has appeared as a fellowship recipient at the Aspen Music Festival and New York String Orchestra Seminar.
---
Yue Sun, Section Violin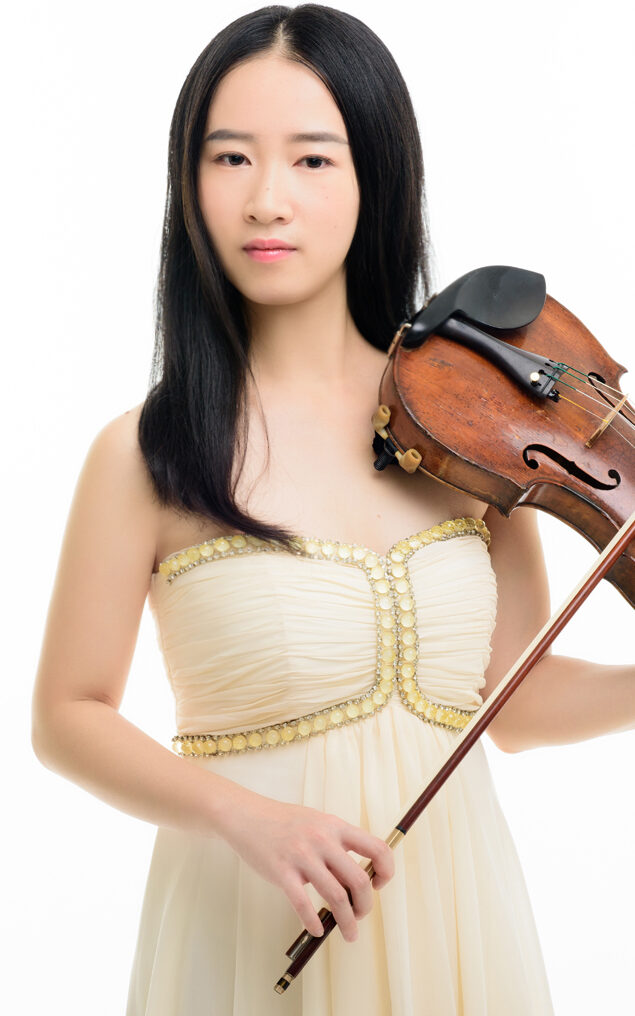 Chinese violinist Yue Sun joins the Colorado Symphony as a section violinist. She's been hailed by Jiangnan City Daily for playing "fabulously and splendidly," and by the Nanchang Daily for her ability to "fuse her passionate performance with unparalleled musical charm." Ms. Sun was applauded as "the most shining rising star" by Modern Women in China, and "New York Lounge" of SinoVision has interviewed her and praised her for her "stringent artistic attitude and creative technical innovation."
As a soloist, Ms. Sun has performed recitals throughout America, Europe, and Asia at prestigious venues such as Shanghai Concert Hall and the Sanders Theater at Harvard. She has also been invited to attend and perform as part of numerous music festivals, including Hotchkiss Chamber Music Festival, Music Festival of Banff Centre, Schleswig Holstein Music Festival, Kneisel Hall Chamber Music, and others. As an active orchestral violinist, Ms. Sun was selected as the concertmaster and assistant concertmaster for numerous orchestras such as the Latin Grammy awarded Orchestra of the Americas, the Schleswig-Holstein Musik Festival Orchestra, and performed at prestigious venues such as Carnegie Hall, Lincoln Center, Konzerthaus Berlin, and National Grand Theater of China with renowned musicians such as Alan Gilbert, Christoph Eschenbach, David Geringas, Joshua Bell, James Gaffigan, Midori Goto, Ivan Fischer, Semyon Bychkov, and Valery Gergiev. Christoph Eschenbach praised her as "a rare talent of roaring flame and infectious passion."
Ms. Sun earned her Master of Music in Violin Performance from the Juilliard School, where she studied with Ida Kavafian on full scholarship. Her Bachelor's degrees in both psychology and violin performance are from Bard College with full scholarship. She has also worked with many artist-teachers including Arnold Steinhardt, Ani Kavafian, Luis Garcia-Renart, Weigang Li, Laurie Smuckler, Melvin Chen, Steve Tenenbom, Michael Tree, Peter Wiley, and others. As an active chamber musician, Ms. Sun has collaborated with Paul Watkins, Jennifer Frautschi, Joan Tower, Steven Mackey and other renowned musicians. Ms. Sun is a recent graduate from Stony Brook University with the Doctor of Music Arts degree. At Stony Brook, she studied with Hagai Shaham, Philip Setzer Jennifer Frautschi, and Arnaud Sussmann.
---
Sofia Basile, Section Viola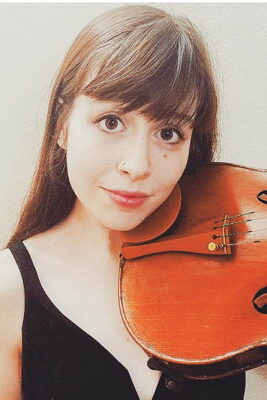 Sofia Basile joins the ensemble as a section violist. She received her Bachelors at the New England Conservatory under the tutelage of Dimitri Murrath and her Masters in Viola Performance at the Juilliard School studying with Carol Rodland. An avid chamber musician and orchestral player, Sofia has performed in venues including Symphony Hall, Carnegie Hall, Alice Tully Hall, Royal Albert Hall in London, The Musikverein in Vienna and New England Conservatory's Jordan Hall. She has performed with the Boston Philharmonic, the Juilliard Orchestra, Juilliard's AXIOM ensemble and served as substitute principal violist of the Atlantic Symphony Orchestra. Sofia plays on a viola made by Douglas Cox.
For more information on Colorado Symphony musicians, please click here.