Education is the foundation upon which our future is built —it opens young minds to new worlds of possibility, bridges cultural and social divides, and creates pathways to previously unimagined opportunities. For the Colorado Symphony, education is at the forefront of an innovative approach to ensuring a bright, equitable, and accessible future for live, symphonic music in Colorado. 
Research into music education continues to demonstrate cognitive and social skill benefits for children who participate in music. In a series of landmark studies by scientists and researchers at Northwestern University, a link was found between students in community music programs and life-long academic success, including higher high school graduation rates and college attendance. Other studies have indicated that music education lays the foundation for individual excellence in group settings, creative problem solving and flexibility in work situations, improves how the brain processes and assimilates sounds, and enhances abilities to give and receive constructive criticism.
It is with these benefits in mind that each year more than 25,000 students in grades 3-12 engage with the Colorado Symphony to learn and experience the exciting, engaging, and enriching world of symphonic music. But a renewed focus on accessibility and a synergistic approach to programming have taken Colorado Symphony education programs to even higher levels in recent years.
In 2020 the Colorado Symphony Association (CSA) formally outlined a set of 5 core values that would inform the organization's mission moving forward: Excellence, Sustainability, Innovation, Community, and Diversity & Inclusion. Central to these core values was the 2020 adoption of a new Diversity, Equity, & Inclusion statement, an emphatic commitment of community support which reads:
Music brings people together to inspire and unite the human spirit. The Colorado Symphony Association believes that symphonic music must be available to everyone and that communities thrive when music is accessible to all.
The CSA is committed to being an inclusive organization where diverse perspectives are sought out and valued; and to create experiences for our audiences where all people and communities feel welcome, represented, and connected. The CSA will continuously strive to achieve greater inclusivity and equity by leading in a way that represents our art form, one of collectivism and harmony.
"Education in music is most sovereign because more than anything else rhythm and harmony find their way to the innermost soul and take strongest hold upon it."
The CSA believes in the dignity of all and respects a diversity of cultures, identities, orientations, heritages, beliefs, and experiences. As a cultural institution and the only full-time professional symphony orchestra in the state, we recognize the power of symphonic music and believe we can bring our community together to create greater social understanding through live symphonic music.
In recent years, the Colorado Symphony has been among the national leaders in hosting community collaborations that are free to attend, exposing larger and more diverse audiences to the power of symphonic music. That includes annual collaborations with Denver's Mexican Cultural Center on audience-favorite performances including Latin Beats: Sonidos de las Américas and the Denver Martin Luther King, Jr. Holiday Commission for the annual Dr. Martin Luther King, Jr. Tribute concert.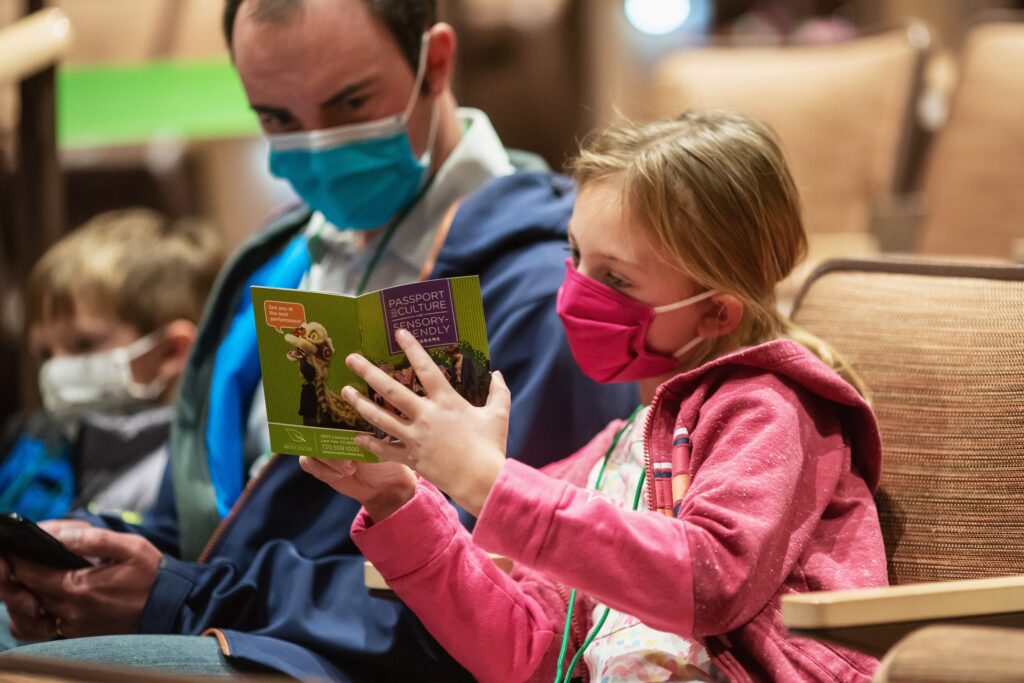 These community performances regularly bring first-time symphony audiences into Boettcher Concert Hall, as do unique collaborations with world renowned artists including Cynthia Erivo, Kristin Chenoweth, Leslie Odom, Jr., Bobby McFerrin, and two 2020 performances of The Music of Selena featuring Isabel Marie Sánchez.
But the Colorado Symphony's mission extends far beyond the walls of Boettcher Concert Hall. At the heart of that mission lies a profound commitment to furthering music education and outreach statewide, providing increased access to live symphonic music for a growing and more diverse audience than ever before, and helping to inspire the next generation of musicians and concertgoers.
And what better way to spark curiosity around symphonic music than through the Colorado Symphony's MusiCurious Youth Education programs, bringing young people into the concert hall and revealing new avenues of artistic expression, especially for those who normally may not have access to live symphonic music.
While the onset of the COVID-19 pandemic prevented the organization from building on their record-breaking youth concert attendance from the 2019/20 Season, it also created an opportunity to reinvent the organization's youth concert experience, meeting the moment with a brand-new virtual concert experience that tied into the organization's DE&I vision.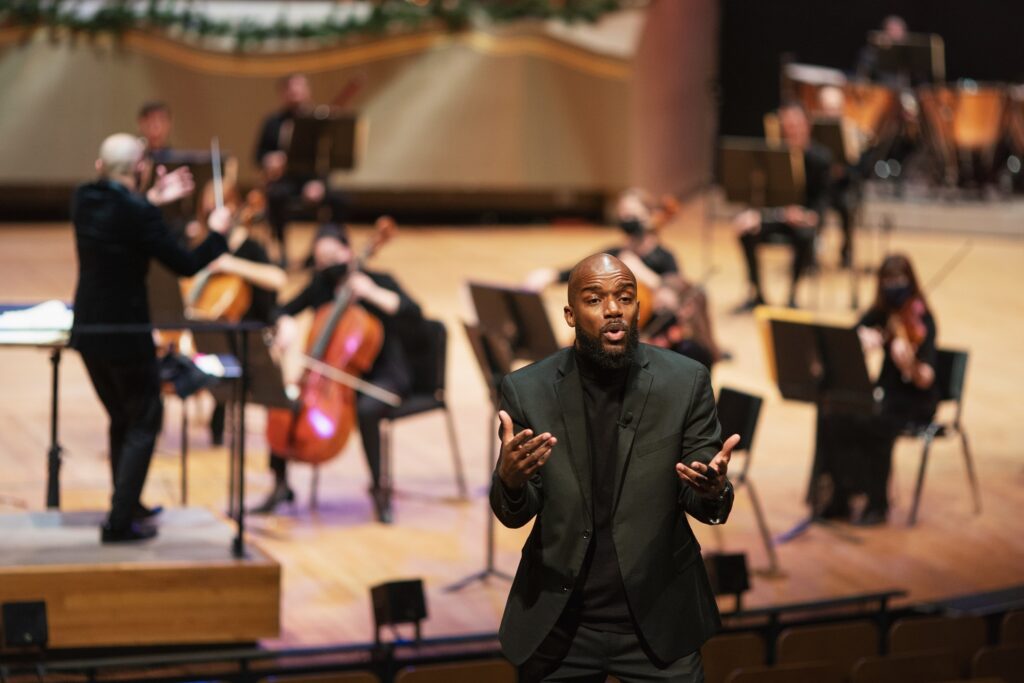 Taking inspiration from the anthem of hope from which it derives its name, the CSA developed their 2020/21 education curriculum around the theme of "Lift Every Voice", delivering a message of unity, empowerment, and creative self-expression through an inclusive virtual concert experience featuring uplifting repertoire from a diverse array of composers and artistic performers.
Showcasing local talented artists alongside Colorado Symphony musicians and Resident Conductor Christopher Dragon, this unique concert program provided teachers with an arts-integrated curriculum designed to inspire 3-12 grade students to find their voice through music and the arts.
The youth concert's musical soundtrack featured compositions from legendary figures like Mozart and Beethoven as well as performances from composers including José Pablo Moncayo, Ernesto Lecuona, Florence B. Price, Duke Ellington and modern works by Anna Clyne and Omar Thomas. In addition, collaborations with Cleo Parker Robinson Dance, Fiesta Colorado Dance Company, spoken-word poet Frankie Le'Troy, and visual artist Javier Flores elevated the youth concert experience in creative and profound ways, adding colorful expression and movement to the sounds of Ellington, Price, Moncayo, and Lecuona.
The virtual concert experience was supplemented by curriculum resources also developed by the CSA Education Department. These resources included two curriculum packets — one for grades 3-5 and one for grades 6-12 — with each containing three lessons centered around a theme: boldness, inspiration, and authenticity. These lessons were flexible, able to be done in person, hybrid, or online, ensuring the program was available to all students throughout the state.
This program was made possible through generous community donations and support from local organizations including Genesee Mountain Foundation, the Schramm Family Foundation, the Frederick G. Fish Foundation, Denver Post Community Foundation, Ralph L. and Florence R. Burgess Trust, and SCFD (Scientific & Cultural Facilities District).
Coming off the success of the Lift Every Voice (LEV) Virtual Youth Concert, the Colorado Symphony continued to innovate, welcoming Omar Thomas as its Education resident composer for the 2021/22 Season in part due to receiving a prestigious grant from the National Endowment of the Arts
Thomas was heavily involved in the creation of a 3-part artist collaborator series as part of the Lift Every Voice Curriculum during the 2020/21 Season, where he discussed the themes of boldness, inspiration, authenticity, and unity as they related to his career and perspective as an African American, LGBT composer in the 21st century. The CSA commissioned the arrangement of his piece, Of Our New Day Begun, which was premiered as part of the LEV youth concert program.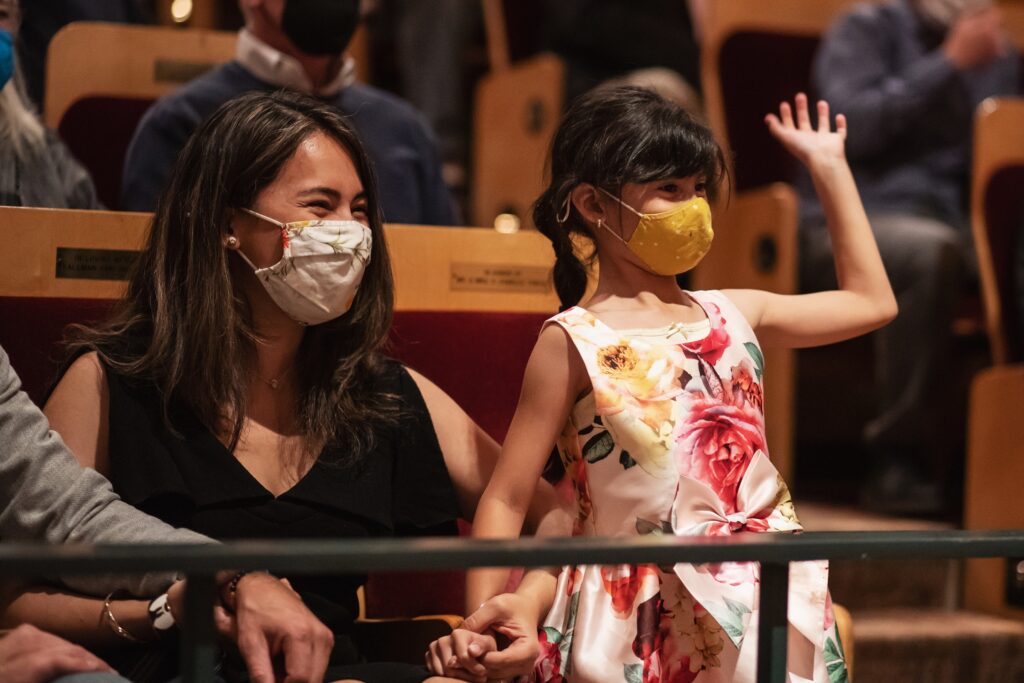 The residency will include two visits to Denver in 2022: the first in January for the Martin Luther King, Jr. Tribute concert where he will engage in pre-concert activities and have his piece, Of Our New Day Begun, featured as part of the program and the second in April as part of the live Lift Every Voice family concert. Thomas will also participate in events such as masterclasses and panel discussions around education and development during his visits to Denver.
The Colorado Symphony will also be co-presenting Thomas at the 2022 Colorado Music Educators Association conference in January where he will be their featured keynote speaker.
As the Colorado Symphony prepared for their 2021/22 Season and the resumption of live concert operations in Boettcher Concert Hall, the Education Department prepared for a robust and inventive new season of educational programming, building on the success of the virtual Lift Every Voice Youth Concerts. However, fall in-hall youth concerts had to be postponed until spring in adherence to the vaccination mandates adopted by all performing arts organizations within the Denver Performing Arts Complex.
Undeterred, the CSA Education Department set to work, using the lessons learned from 2020, in updating the digital curriculum complete with streaming opportunities for teachers and schools to use until it became feasible for classrooms to return to Boettcher Concert Hall for in-person youth concerts.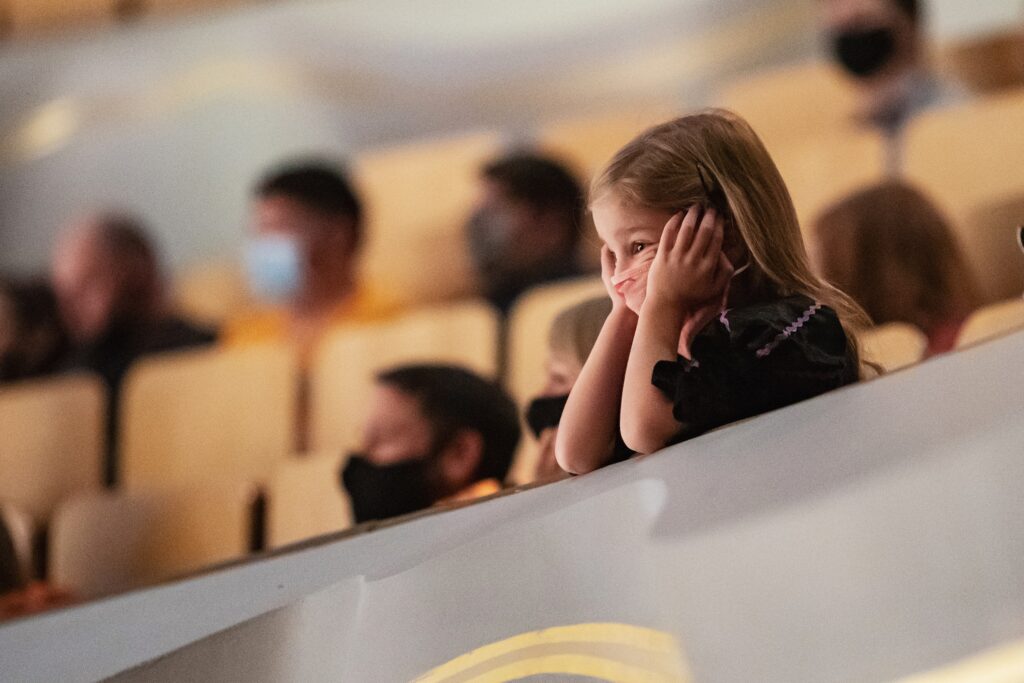 But the organization was compelled to do more. Offering a beacon of hope to teachers and students after what's been a challenging two-year period, the Colorado Symphony made the unprecedented decision to provide free access to its virtual educational concerts and curriculum for all schools in Colorado for the entire 2021/22 Season. The free access to four virtual concerts included the Lift Every Voice Youth Concert, Sensory Friendly Concert, Petite Musique: The Three Little Pigs Concert, and The Story of Paul Bunyan. Free access also included concert specific educational curriculum including digital story and activity books for students.
"In our commitment to make symphonic music accessible to all, we were delighted to offer teachers, students, and families across Colorado access to our inspiring educational virtual concerts," said Jesse Martinez, Director of Community Education. "We believe in the power of music to uplift our communities and hope that through this offering we can bring the transformative power of music to classrooms and homes throughout the state."
The virtual education package includes more than just the youth concert, showcasing how the CSA expanded its bilingual offerings, reached early childhood education students, and made the programs more interdisciplinary. For instance, this season's Petite Musique program, The Three Little Pigs, is a bilingual virtual concert developed along with a storybook to provide families with exposure to both music and literacy. Thanks to a Road to Reading Grant from the City and County of Denver, the organization was able to give free access and distribute up to 20,000 storybooks to early childhood students across Denver.
"The Colorado Symphony education curriculum was a huge life-saver last year while having to teach during a pandemic," said Priscilla Arasaki, teacher at Sunset Middle School in Longmont, Colorado. "My favorite aspect of the curriculum was its diversity in artists and music selections. I teach orchestra and Mariachi in a very diverse school so the wide range of musical selections made it possible for me to have a few pieces that related closely to my class but also had other songs that students had not heard before. This gave them new listening experiences and let them see the vast possibilities of the performing arts. The fact that the curriculum is now free is amazing because this is such a valuable resource!"
"The Colorado Symphony education curriculum was a huge life-saver last year while having to teach during a pandemic."
Priscilla Arasaki, Sunset Middle School teacher
The free virtual education package has already reached nearly 22,000 students across Colorado, with 4,000 additional participants signed up for the spring in-person programs. With an eye towards providing increased access next season and beyond, the orchestra will be recording the newly commissioned Canta y Baila Conmigo concert experience, an extension of the bilingual early childhood education program, on November 9, with plans to release it as part of a free virtual package for the orchestra's 2022/23 Season.
As the Colorado Symphony looks towards the future, the goal is clear: to provide programming that allows students and the community to not only experience the live sounds of symphonic music, but to see themselves in the music, in its musicians, and in Boettcher Concert Hall. That includes additional inclusive programming featuring bilingual performances, eclectic repertoire from an array of diverse composers, and outreach efforts that extend to every school district across the state through in person performances and the distribution of virtual content.
The future of live symphonic music belongs to all of us and together we can make a lasting impact on Colorado for generations to come. Your support today will allow the Colorado Symphony to provide free virtual education content to schools around the state for years to come and opens the door for new and innovative future opportunities. To learn how you can get involved, contact Jesse Martinez, Director of Community Education, at jmartinez@coloradosymphony.org.
This article first appeared in the 2021/22 winter edition of Soundings, the Magazine of the Colorado Symphony.