The world's fate changed in 2020, the same year composer Carlos Simon's Fate Now Conquers premiered. Composed for the Philadelphia Orchestra, the work's musical confrontation with insurmountable circumstances was prophetic of the emerging global health crisis. The scheduled March premiere became a victim of the Coronavirus pandemic and the cascade of shutdowns.
Orchestras around the world quickly pivoted to digital delivery of performances and Simon's work found a similar fate, premiering by a digital platform. The work represented a life-changing fate, launching Simon's in-demand career and destiny to reshape the American symphonic landscape.
Simon, 37, was already on the rise before the pandemic. But he has shot to far greater prominence in the past three years as classical music has come, embarrassingly late, to see that Black lives, Black artists, and Black music matter.
My dad, he always gets on me. He wants me to be a preacher, but I always tell him, "Music is my pulpit. That's where I preach."
A composer based in Atlanta, with a long lineage of preachers and connections to gospel music to inspire him, Simon proves that a well-composed song can indeed be a sermon. His compositions span genres—jazz, gospel, and contemporary classical music are noticeable influences—and can be found everywhere from film scores to concert music.
Known as a "young composer on the rise, with an ear for social justice," Simon's melodic lines effortlessly weave together history, migration, belonging, and community.
Simon was named as one of the recipients for the 2021 Sphinx Medal of Excellence and is currently the Composer-in-Residence for the John F. Kennedy Center for the Performing Arts. His most recent work, Requiem for the Enslaved, was nominated for Best Contemporary Classical Composition for the 2023 Grammy Awards®.
Colorado Symphony audiences will have the opportunity to hear Simon's Fate Now Conquers during the orchestra's opening performances of the Centennial Season.
But Fate now conquers; I am hers; and yet not she shall share
In my renown; that life is left to every noble spirit
And that some great deed shall beget that all lives shall inherit.
Ludwig van Beethoven in a journal entry from 1815
Throughout the piece, Simon's masterful orchestration showcases his ability to harness the power of different instrumental sections. The brass section, with its bold fanfares and commanding presence, symbolizes the forces of destiny, while the strings and woodwinds provide delicate and nuanced expressions of human emotion. The percussive elements, at times thunderous and at others delicately nuanced, add depth and rhythmic complexity to the composition, heightening the overall dramatic impact.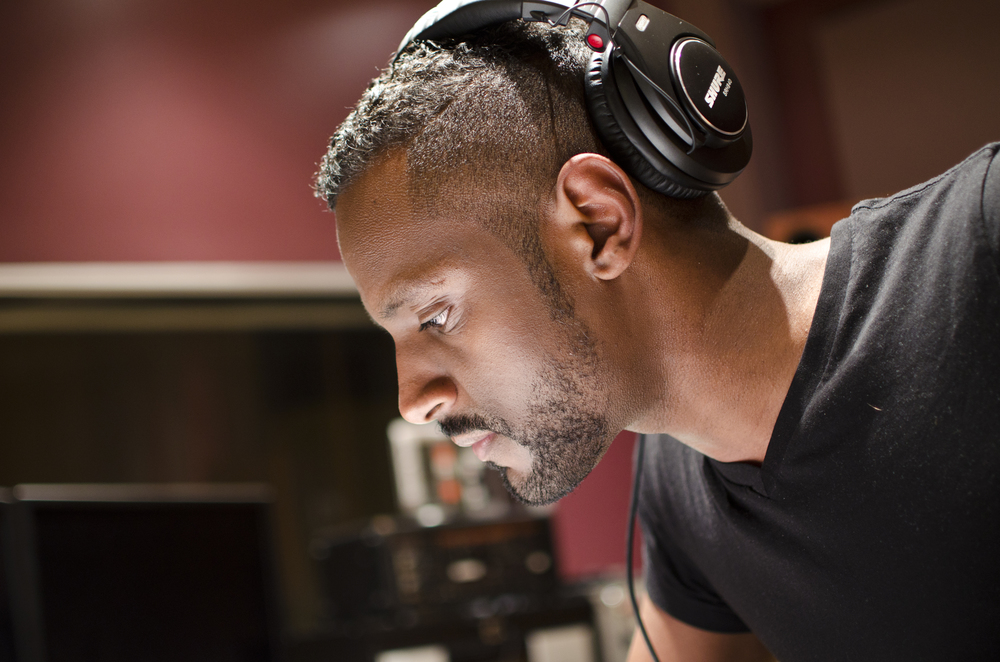 "Using the beautifully fluid harmonic structure of the 2nd movement of Beethoven's 7th symphony, I have composed musical gestures that are representative of the unpredictable ways of fate," said Simon. "Jolting stabs, coupled with an agitated groove with every persona. Frenzied arpeggios in the strings that morph into an ambiguous cloud of free-flowing running passages depicts the uncertainty of life that hovers over us. We know that Beethoven strived to overcome many obstacles in his life and documented his aspirations to prevail, despite his ailments. Whatever the specific reason for including this particularly profound passage from the Iliad, in the end, it seems that Beethoven relinquished to fate. Fate now conquers."
The emotional depth of Fate Now Conquers is enhanced by Simon's keen understanding of the human experience. Through his composition, he explores the universal themes of ambition, power, and the struggle for agency in the face of an uncertain future. The music conveys a sense of longing, hope, and the complex interplay between free will and external forces that shape our lives.
Featuring rich orchestration, intricate harmonies, and poignant melodies, listeners will be transported into a world of drama and philosophical contemplation. With its emotional depth and captivating narrative, Fate Now Conquers stands as a testament to Simon's skill as a composer and his ability to create music that not only engages the intellect but also stirs the soul.
Join Us for the Season Opener
Don't miss this powerful work alongside Brahms' First Piano Concerto and Beethoven's Fifth Symphony during the opening concerts of the Colorado Symphony's Centennial Season at Boettcher Concert Hall from September 15-17, 2023.
Get Tickets