The power of expectations – the anticipations, assumptions, and projections of those around you – can alter your behavior and reshape your life for better, or for worse. Our own personal expectations have the ability to fill us with energy, or drive us into despair and despondency. Johannes Brahms is one of history's greatest composers, often placed alongside Bach and Beethoven among the "three B's" who are pillars of classical music. But his promising career was nearly derailed in the early goings by the debilitating weight of a country's collective musical expectations and the omnipresent shadow of Beethoven's legacy.
A child prodigy, Brahms began studying the piano when he was seven. However, his parents discouraged him from writing music early on, thinking that he was too promising a pianist to devote any time elsewhere.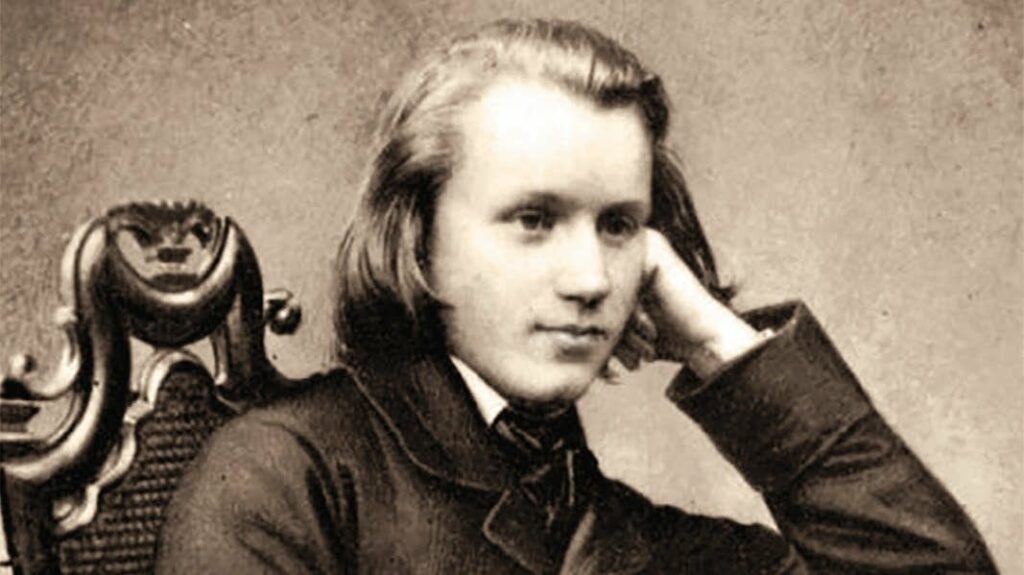 Indeed, Brahms was a very talented pianist, who gave his first public performance at fifteen and his first full recital at sixteen. But his talents as a composer were undeniable and he finished his first piano sonata at twelve. His first composed pieces were published, under a pseudonym, while Brahms was still in his teens. Very few of those pieces survive today as Brahms was a notorious perfectionist, and later did all he could to ensure that his juvenile works were destroyed.
At a young age, Brahms was introduced to the great Robert Schumann, a composer for whom Brahms had great admiration. When they met, Schumann was so impressed with the talent of the 20 year old Brahms that he wrote a letter of praise to a major musical journal, hailing him as the next Beethoven.
Brahms was born six years after Beethoven's death, and grew up idolizing the music of his fellow counrymen. Perpetually insecure, Schumann's praise only served to make the young composer more nervous, fearing it would "arouse such extraordinary expectations by the public that I don't know how I can begin to fulfill them."
Brahms was a brutal critic of his own compositions and destroyed a large number of drafts and completed works that did not meet his impossibly high standards. Nowhere was his self-criticism more merciless than in the realm of orchestral music, because he was keenly aware that his first symphony would inveitably be compared to Beethoven's work. "You can't have any idea what it's like always to hear such a giant marching behind you," Brahms wrote.
"You can't have any idea what it's like always to hear such a giant marching behind you."
Brahms on Beethoven's Work
In that sense, everything orchestral that Brahms composed up until the First Symphony was a form of preparation for him to fulfill the daunting legacy Schumann had bequeathed upon him. He produced four large symphonic works while he honed his orchestral skills. So as the public waited with eager anticipation, Brahms set to work writing his First Symphony, with the earliest sketches dating to 1854.
The wait would last far longer than anyone could have imagined with Brahms completing the work in 1876, struggling more than 20 years under the weight of his own perfectionism, and by the inescapable burden of Beethoven's legacy perched firmly upon his back. The nine symphonies that Beethoven had written between 1800 and 1824 were each a tremendous achievement, and the German-born Brahms felt enormous pressure to live up to that legacy in writing his own symphonic work.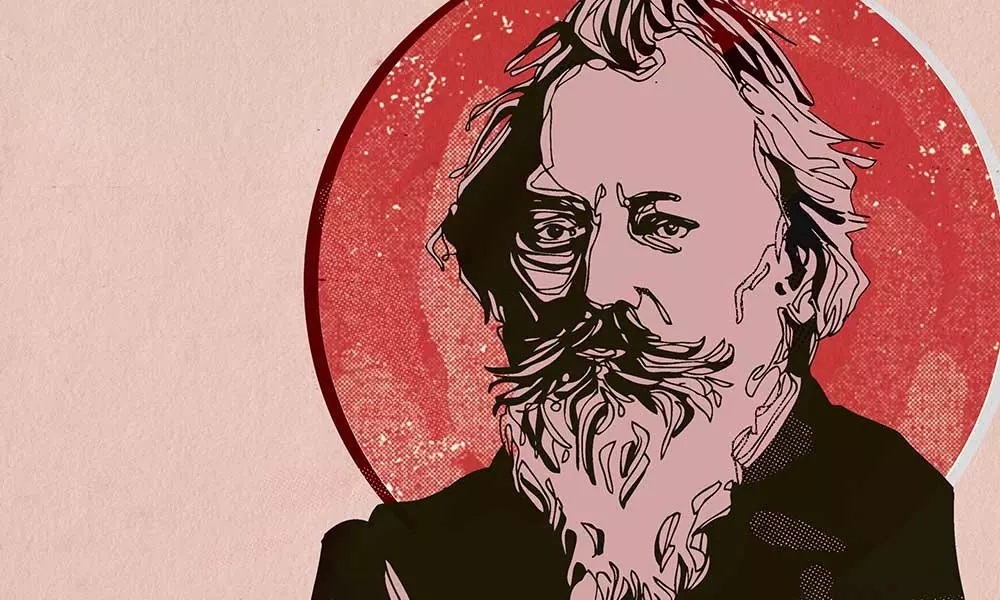 In the end, Brahms chose not to run from the lofty comparison to his predecessor and idol, deciding instead to fully embrace them and use them to his own advantage. The result was a composition that emphatically vanquished his own symphonic demons while simultaneously containing echoes of Beethoven's Fifth and Ninth Symphony's and yet standing alone as a truly magnificent and unique symphonic achievement.
The moniker "Beethoven's 10th" has long been attached to Brahms' First Symphony, the fulfillment of a prophecy articulated nearly a quarter century before, when Schumann hailed the then-20-year-old Brahms as the great Beethoven's successor. And indeed the work is a natural continuation of Beethoven's musical legacy. Listeners have recognized similarities to Beethoven's Fifth in its heroic stance, and the work's finale so obviously reminiscent of the "Ode to Joy" from Beethoven's Ninth that when the comparison was pointed out to Brahms, he replied, "Yes, any ass can see that."
Don't miss your chance to hear this monumental work performed live by your Colorado Symphony and conducted by Resident Conductor Christoper Dragon at Boettcher Concert Hall October 15-17, 2021.