What is the significance of symphonic music in the 21st century, what role will it play moving forward, and how can classical symphonic music stay relevant with the challenges presented by modern society?
The Colorado Symphony has positioned itself as an industry leader in addressing this question by helping to imagine groundbreaking concepts that inspire new generations of music lovers while ensuring a prosperous future for live symphonic music in Colorado.
It begins with reaching larger and more diverse audiences and bringing new patrons into the concert hall. One way to accomplish this is by collaborating with musicians outside of the normal sphere of classical music.
In recent years, the Colorado Symphony has collaborated with some of the biggest names in contemporary music and has become a staple at Red Rocks Park & Amphitheatre during the summer, including performances alongside OneRepublic, Wu-Tang Clan, Weird Al Yankovic, Tenacious D, The Flaming Lips, Guster, and more. These types of performances — the outside-the-classical-music-box-type shows — are not only delivering vital revenue for this nonprofit orchestra, but also solidifying that future audience which is vital to the future of symphonic music in Colorado.
This season, the Colorado Symphony took an even more ambitious step, partnering with three leading musicians from diverse musical backgrounds to reimagine the future of the American symphony.
The Wu-Tang Clan's RZA, Broadway's Mary-Mitchell Campbell, and Colorado's own Nathaniel Rateliff, joined forces with the Colorado Symphony as Imagination Artists, in a collaboration that is providing these artists with unparalleled creative access to the entire orchestra, offering a blank canvas to innovate, imagine, and curate orchestral programs while sharing three unique artistic visions that are debuting exclusively for Colorado Symphony audiences during the 2022/23 season.
This past September saw the debut of the first Imagination Artist concert: a Tribute to Stephen Sondheim, celebrating one the most important figures in 20th-century musical theater. From the mind of Mary-Mitchell Campbell — the Music Director behind numerous Broadway shows including Mean Girls, The Prom, My Love Letter to Broadway with Kristin Chenoweth, Tuck Everlasting, and Sweeney Todd — this program featured some of Sondheim's greatest works from Broadway hits like A Funny Thing Happened on the Way to the Forum, Company, Follies, A Little Night Music, Sunday in the Park with George, and Into the Woods.
"What I love about this orchestra, is how passionate they are about making all kinds of music and recognizing that every genre has a place in the concert hall."
Mary-Mitchell Campbell, Imagination Artist
"I had the honor of music directing Stephen Sondheim's last musical, Road Show, at the Public Theater and have such an appreciation for his entire incredible catalogue," said Campbell. "Without question, he was one of the most important figures in twentieth-century musical theater, someone who reinvented the American musical with shows that went far beyond the genre's traditional subjects and themes while writing music and lyrics of unmatched complexity and sophistication. Many of his shows addressed darker, more harrowing elements of the human experience, with songs often tinged with doubt and conflict about various aspects of life. Our Broadway community and the entire world was so saddened by the loss of this musical giant in 2021, but his music will continue to live on and it was amazing to celebrate him and many of his most beloved compositions alongside the Colorado Symphony this past September."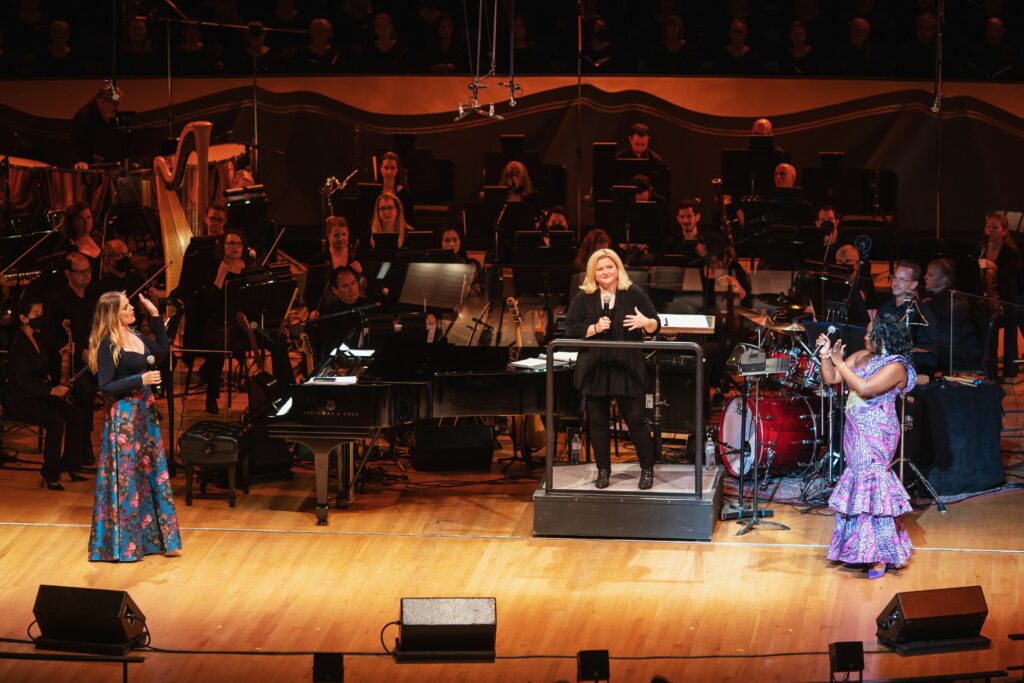 The next Imagination Artist creation debuts February 17-18, 2023 with A Ballet Through Mud with RZA and the Colorado Symphony. From the mind of Robert Fitzgerald Diggs — better known by his stage name, the RZA, and as the de facto leader of the hip hop group Wu-Tang Clan — comes a brand-new symphonic collaboration that bridges the gap between classical and contemporary music. With a full orchestra at his disposal, RZA has created a unique and unforgettable musical experience, featuring spoken word, live ballet dancers, and rich orchestration from the Colorado Symphony. This is a performance that will engage the senses, provoke thought, and offer a never-before-seen look inside the mind of one of today's most influential artists.
"This collaboration really came about at the perfect time for me,"said RZA. "As an artist, I'm always striving for ways to grow and evolve and when you get a chance to hear your music translated by an orchestra, it's so fulfilling, the vibration of it, the feel of it. As musicians we strive to inspire or give inspiration to our listeners. At the same time, I was inspired to take my own music in a new and different direction and having the opportunity to collaborate with the Colorado Symphony had a huge impact on this project. This music comes straight from my heart and I'm excited to finally share it with the world."
RZA's relationship with the orchestra has blossomed over the last two years, starting with his Colorado Symphony debut with the Wu-Tang Clan in a pair of sold-out shows at Red Rocks and the Mission Ballroom on August 13 and 14, 2021. He returned to Denver on May 21, 2022, performing at the Colorado Symphony's Imagination Gala at the Mission Ballroom, the organization's largest fundraising event of the year.
The final Imagination Artist concept to debut this season will be led by Nathaniel Rateliff. In 1973, singer-songwriter Harry Nilsson released an album of standards from the Great American Songbook, an adventurous and unprecedented move for someone at the height of their powers in the rock era. The album, A Little Touch Of Schmilsson In The Night, takes listeners on a narrative arc through infatuation, courting, marriage, separation, and the inevitable slide into old age. This March 3-4, in celebration of its 50th Anniversary, Denver singer and songwriter Nathaniel Rateliff breathes new life into this classic album alongside the Colorado Symphony, blending his folk, Americana, and vintage rhythm & blues influences with Nilsson's classic tribute to the Golden Age of American music.
"I've always felt that music does have the potential to take your breath away."
Nathaniel Rateliff, Imagination Artist
"I've always felt that music does have the potential to take your breath away," said Rateliff. "I experienced that feeling when listening to Nilsson's A Little Touch Of Schmilsson In The Night for the first time and that exhilaration has been with me throughout every subsequent listen ever since. When considering where to take my collaboration with the Colorado Symphony, I kept coming back to this album. The courage of Nilsson to release an album of standards like 'It Had To Be You', 'Thanks For The Memory', and 'Over The Rainbow' at the height of his fame is wild to contemplate. And to create something so beautiful that takes listeners on an emotional journey through love and loss is what I'm excited for audiences to experience."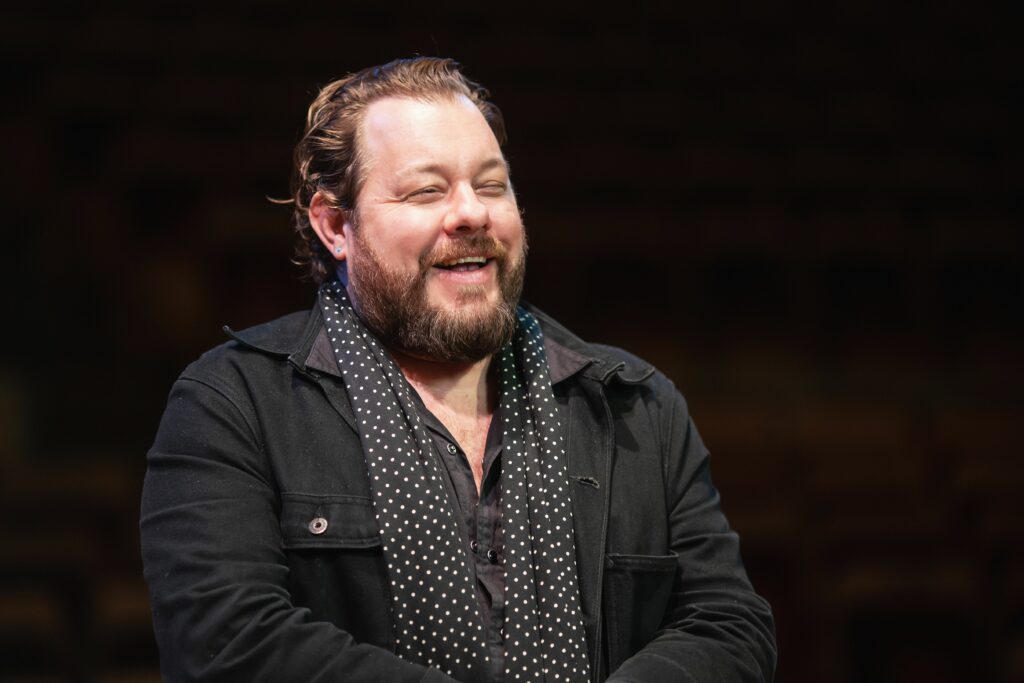 In addition to their projects with the Colorado Symphony, Imagination Artists are acting as brand ambassadors for the orchestra's Classics programs, advocating on behalf of the orchestra's core repertoire to new audiences around Colorado while also supporting Colorado Symphony education efforts within the community. Patrons have been able to receive 80% off a corresponding 2022/23 Season Classics performance with the purchase of a ticket to an Imagination Artist performance, helping to introduce new audiences to the Colorado Symphony's core repertoire. Nathaniel Rateliff was the brand ambassador for November's performance of Beethoven's Symphony No. 3, while Mary-Mitchell Campbell and RZA have been promoting the March 24-26 performances of the Brahms Requiem and the season finale of Stravinsky's The Rite of Spring on May 26-28, 2023 respectively.
"When considering which performance to pair with my Tribute to Stephen Sondheim, I was immediately drawn to the German Requiem by Brahms," said Campbell. "Simply put, this is one of the most incredible choral works ever composed and a piece I've admired for many years, ever since the first time I listened to it. With the incredible voices of the Colorado Symphony Chorus alongside the Colorado Symphony led by maestro Peter Oundjian, this is a piece that will offer a mesmerizing experience for any concertgoer, whether they're frequent symphony attendees or experiencing their very first orchestral concert. This performance also includes Ravel's Shéhérazade, named for the protagonist of the One Thousand and One Nights story. Shéhérazade was a woman who deployed her imagination in such inspiring ways, which is what we've tried to do with this Imagination Artist concept, so there's a natural and exciting parallel there that I hope audiences will enjoy."
"The first time I heard Stravinsky's The Rite of Spring I was blown away by the audacity and uniqueness of the music — people literally rioted when they heard it."
"The first time I heard Stravinsky's The Rite of Spring I was blown away by the audacity and uniqueness of the music — people literally rioted when they heard it," said RZA. "But I also felt an unusually strong connection to the sound and rhythms throughout the piece. Stravinsky's use of rhythm will resonate with anyone who enjoys my music and is an explosive, singular introduction to the world of classical music. I hope my fans will enjoy expanding their imaginations and experiencing a truly wild night of music with the Colorado Symphony."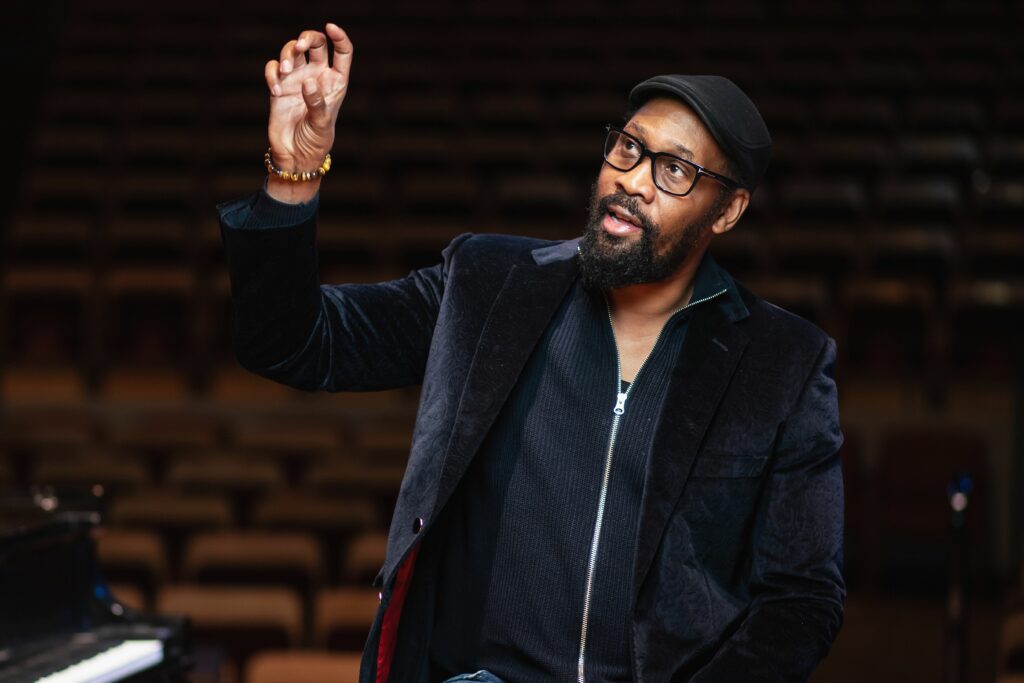 "So much of music is about emotion, and when I listen to Beethoven's Third Symphony, I'm always struck by just how emotional it is," said Rateliff. "It's one thing to convey the meaning and emotion of your songs with words, but it's much more challenging to convey those feelings through instrumental tone and melody alone. Throughout the Third Symphony, Beethoven deals with classic ideas of what it means to be human, themes that also resonate throughout Harry Nilsson's A Little Touch Of Schmilsson In The Night. Beethoven's ability to imagine possibilities for music so far beyond what had ever been done before is inspiring to me as I continue to grow and evolve as an artist, and I hope my fans enjoyed exploring this iconic work with the Colorado Symphony in November."
These collaborative relationships are proving vital to the Colorado Symphony's efforts to introduce new audiences to live symphonic music.
"This is an extraordinary moment for our orchestra and this community, partnering with three incredible artists, providing an opportunity for unparalleled creativity and innovation, while creating never before seen programs that will debut exclusively for our audiences," said Anthony Pierce, Chief Artistic Officer for the Colorado Symphony. "Music can mean many things to different people and we're thrilled to have this opportunity to explore three unique visions for what live, symphonic music can be, opening the doors to new concert goers, and expanding the boundaries of orchestral programming."
Together, we're envisioning a bright future for live, symphonic music filled with unlimited possibilities. Join us as we push boundaries, meld genres, and inspire a new generation of music lovers.
---
This story was originally published in the Spring 2023 issue of Soundings Magazine.