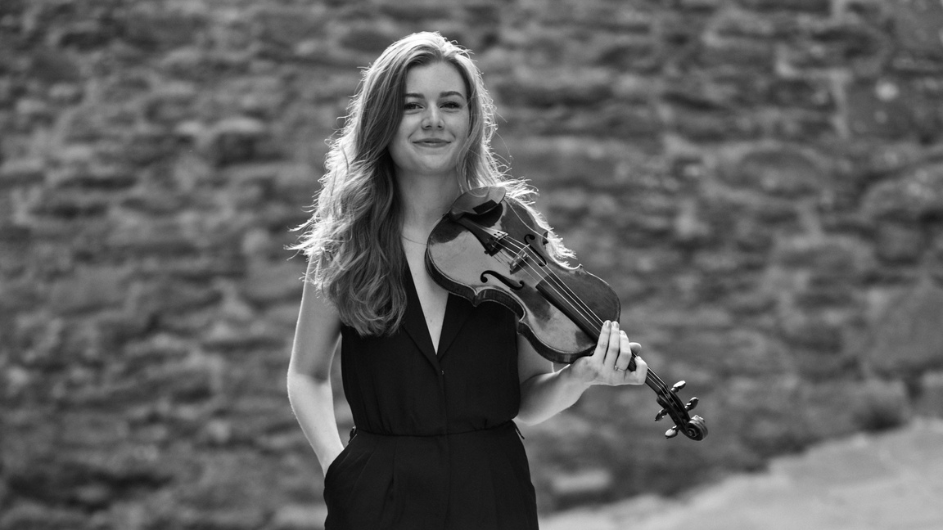 Kate Arndt
Acting Assistant Concertmaster
Joined the Colorado Symphony in September 2023
Doctor of Musical Arts candidate at Yale University
Violinist Kate Arndt, from Boston, Massachusetts is currently pursuing her Doctor of Musical Arts degree at Yale University under Ani Kavafian. Kate holds Masters degrees from Yale University in both Music and Musical Arts and completed her undergraduate studies at New England Conservatory of Music under Miriam Fried. Kate has performed as a featured soloist with several orchestras, at venues such as Boston's Symphony Hall, Fordham University and New England Conservatory's Jordan Hall. In recent years, Kate has been active in Europe, including participation in the Gstaad Menuhin Festival in Switzerland, the Kronberg Masterclasses and Concerts in Germany and the IMS Prussia Cove Masterclasses in Cornwall, UK. In the US, Kate has attended several prestigious summer programs, including Music@Menlo, Norfolk Chamber Music Festival, the Taos School of Music, the Perlman Music Program, and the Sarasota Music Festival, where she was featured in 2019 as a guest soloist with the festival orchestra. In 2021, Kate received first prize at the CSU Bakersfield Competition for her recording of Michael Friedmann's Fantasy for Solo Violin.
Kate has performed extensively with several prominent orchestras in the Northeast US, including with the Orpheus Chamber Orchestra as a guest musician, Symphony in C as Principal Second Violin, and as a member of the New York Classical Players. For the past two summers she has performed at the Colorado Music Festival in Boulder, Colorado as a part of the orchestra.
A passionate chamber musician, Kate has performed with a number of ensembles at venues such as Carnegie Hall, New York's Metropolitan Museum of Art, as well as the Curtis Institute of Music and the University of New Orleans with her former group, the Vera Quartet. As a recurring artist in the Mellon Music Festival, Kate regularly performs in Davis, CA. Kate also attended the Four Seasons Winter Workshop at East Carolina University, where she collaborated with artists such as Robert McDonald, Ida Kavafian, Colin Carr, Misha Amory, Hye- Jin Kim and Ara Gregorian. Her former group, the Isolde Quartet, received an honorable mention at the Fischoff National Chamber Music Competition. Kate has collaborated with several existing chamber ensembles, including the Calidore, Callisto and Kodak String Quartets, and as winner of several chamber competitions, she was selected to perform as a guest artist with the Borromeo String Quartet and with the Boston Trio.
Kate's academic interests focus on studying the contributions of women in classical music, an area she hopes to expand through featuring works by female composers in future performances.