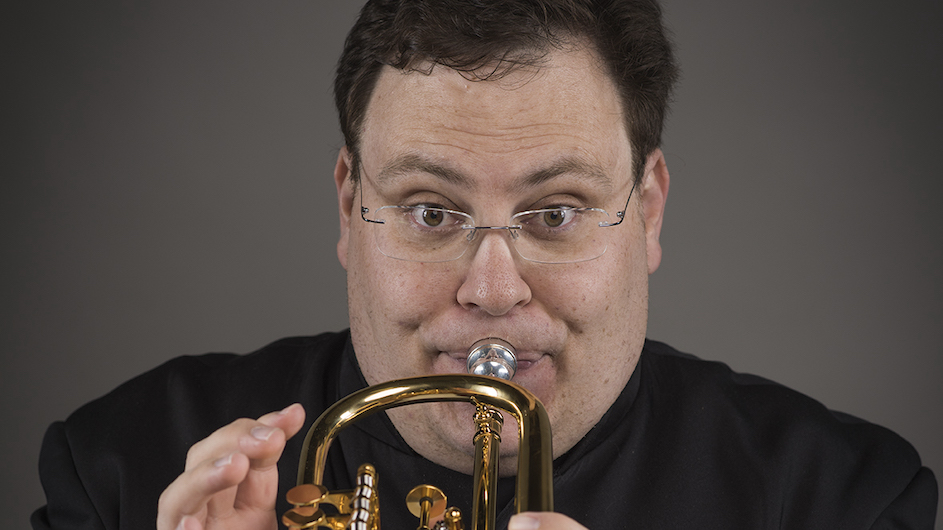 Justin Bartels
Principal
Member of the Colorado Symphony since 2008
Former Principal Trumpet with the Central City Opera
Justin Bartels has held the position of Principal Trumpet since July 2008. In 2009, in addition to his position with the Colorado Symphony, he began serving on the Faculty at the University of Colorado in Boulder as a Trumpet Lecturer/Instructor.
"Justin Bartels, who joined the Colorado Symphony in July 2008, has quickly proven that one person can make a big difference. Bartels' gleaming sound and dazzling technique have provided a major boost to the brass section, and his artful solos in pieces such as Gershwin's Concerto in F always merit attention." — Kyle MacMillan, The Denver Post
Justin is also a Visiting Guest Artist in Orchestral studies at the University of Denver. Previously, Justin was the Applied Trumpet Instructor at Regis University (2009-2012) and as a sabbatical replacement instructor at the University of Denver in the Fall of 2012.
Justin performs with the Colorado Symphony Brass Quintet, Bartels Brass Sextet and is also a member of Up Close and Musical which provides educational concerts to local Denver students. Mr. Bartels previously played Principal Trumpet with the Central City Opera Orchestra from 2005-2007 and 2009-2013.
Prior to arriving in Denver, Justin had an established professional career. He held Principal Trumpet positions with Columbus (OH) Symphony (2007-2008), Augusta Symphony (2006-2007), South Carolina Philharmonic (2006) and The Columbus Indiana Philharmonic (IN) (2001-2003). From 2003-2006, Justin was a also member of the New World Symphony. He has also played Guest Principal Trumpet with the San Francisco Symphony and St. Louis Symphony. He has had the pleasure of performing with many of the country's top orchestras including: The New York Philharmonic, Alabama Symphony, Milwaukee Symphony, Los Angeles Philharmonic, Virginia Symphony and the Houston Symphony.
Justin is a proud graduate of the Indiana University Jacobs School of Music (B.M. 2003), he also attended the University of Alabama (BM Studies 1996-1997) and the University of Cincinnati College-Conservatory of Music (BM Studies 1997-2000). While on the path to becoming an orchestral trumpet player, Justin had the privilege to study with many great trumpet teachers and performers including: Marie Speziale, John Rommel, Ed Cord, Alan Siebert, Michael B. Johnson, and Joe Ardovino.
Justin attended high school in Alabama, is an avid sports fan. He enjoys skiing, playing hockey and golf as well as watching the Denver Broncos, Colorado Avalanche, Alabama Crimson Tide and the Atlanta Braves. He lives in Denver with his wife Myroslava, a Violinist with the Colorado Symphony, their daughter and their family cat named Bama.
"Denver has everything that a person could want. We are one of the few cities that has a team from every major sports franchise and we have the second largest performing arts hub in the entire United States of America. As the premier classical music organization in the state of Colorado, it's a joy to perform here in Denver and across this great state. The Colorado Symphony Orchestra has become a staple in our community, and I'm proud to continue to provide my talents for the citizens of Denver, Colorado today and for many years to follow".