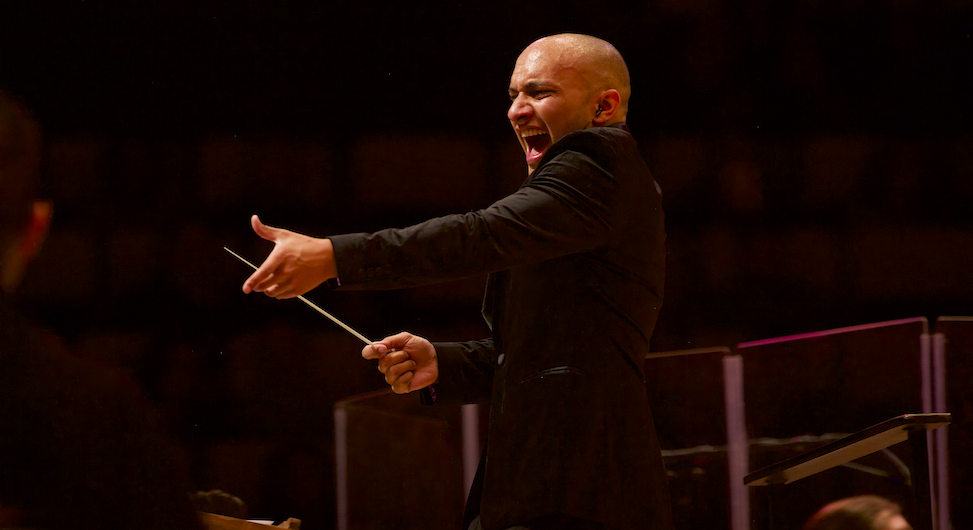 Christopher Dragon
Resident Conductor
Australian conductor Christopher Dragon is currently Resident Conductor for your Colorado Symphony. He  joined the orchestra in the 2015/16 Season as Associate Conductor — a position he held for four seasons.
Australian conductor Christopher Dragon is the Music Director of the Wyoming Symphony Orchestra and Resident Conductor of the Colorado Symphony. He joined the Colorado Symphony in the 2015/2016 Season as Associate Conductor – a position he held for four years. For three years prior, Dragon held the inaugural position of Assistant Conductor with the West Australian Symphony Orchestra, which gave him the opportunity to work closely with Principal Conductor Asher Fisch.
Dragon has a versatile portfolio ranging from live-to-picture performances including Nightmare Before Christmas, Toy Story and Star Wars: Return of the Jedi, a wide variety of collaborations with artists such as the Wu-Tang Clan, Cynthia Erivo and Joshua Bell, to standard and contemporary orchestral repertoire such as Danny Elfman's Violin Concerto, Eleven Eleven; all areas of which he has become highly sought after. Christopher has become known for his charisma, high energy and affinity for a good costume, consistently delivering unforgettable performances that has made him an audience favourite.
Recent highlights include his successful debut with the San Francisco Symphony, performances of Danny Elfman's Music from the Films of Tim Burton with Danny Elfman reprising the role of Jack Skellington, and historic performances with Nathaniel Rateliff at Walt Disney Concert Hall and David Geffen Hall at Lincoln Center. Upcoming debuts include the WRD Funkhausorchester, Baltimore Symphony Orchestra, and Greensboro Symphony Orchestra.
Christopher is highly sought after as a guest conductor and has worked with San Francisco Symphony, Cincinnati Pops Orchestra, San Diego Symphony, Utah Symphony, Omaha Symphony, Louisiana Philharmonic Orchestra, Rochester Philharmonic Orchestra, Chicago Philharmonic, Modesto Symphony Orchestra, Singapore Symphony Orchestra, Orquestra Sinfônica de Porto Alegre and the New Zealand Symphony Orchestra. In Australia, he has guest conducted the Sydney, Melbourne, Adelaide and West Australian Symphony Orchestras. His 2015 debut performance at the Sydney Opera House with John Pyke and the Sydney Symphony Orchestra was released on album by ABC Music and won an ARIA the following year
He has also conducted at numerous festivals including the Breckenridge and Bangalow Music Festivals, with both resulting in immediate re-invitations. At the beginning of 2016 Dragon conducted Wynton Marsalis' Swing Symphony as part of the Perth International Art Festival alongside Wynton Marsalis and the Jazz at Lincoln Center Orchestra.
Christopher began his conducting studies in 2011 and was a member of the prestigious Symphony Services International Conductor Development Program in Australia under the guidance of course director Christopher Seaman. He has also studied with numerous distinguished conductors including Leonid Grin, Paavo and Neeme Jarvi at the Jarvi Summer Festival, Fabio Luisi at the Pacific Music Festival and conducting pedagogue Jorma Panula.