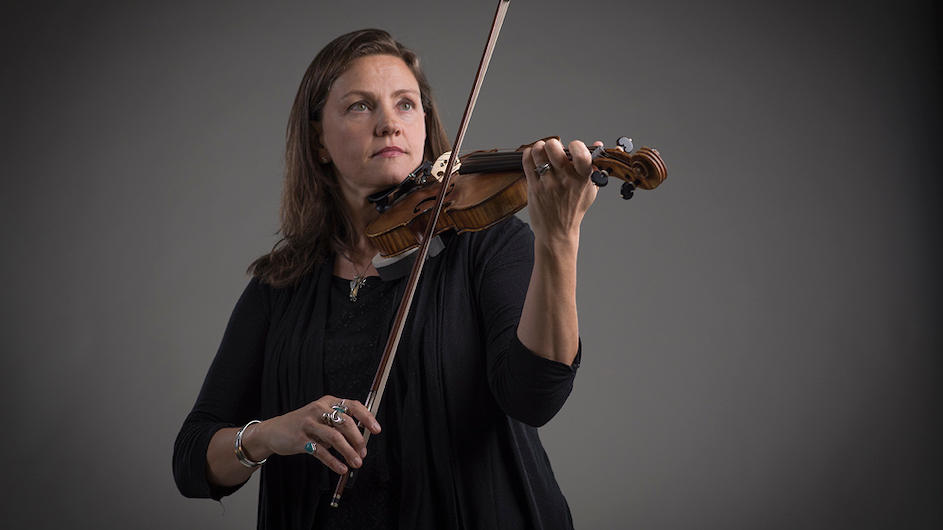 Larisa Fesmire
Member of the Colorado Symphony for over 20 years
Avid cyclist and mountain climber
Larisa has been bringing her musical talents with the violin and bow to the Colorado Symphony for over twenty years! She received her Bachelor's Degree at the University of Oklahoma, studying with Michael Ma, and her Masters of Music from Rice University under Kathleen Winkler.
Her summer festival credits include the All American College Orchestra at Disney World, the National Repertory Orchestra, Music Academy of the West, and Loon Lake Live! Larisa's musical family includes her sister, Principal Harpist of the Cleveland Orchestra, and father, violinist in the former Denver Symphony. Larisa and her family enjoy fiddling and she has won many competitions. She is also an extremely loud clapper.
An avid cyclist, she has ridden twice in the Triple Bypass, and in the bicycle tour of Colorado. She has climbed all but two of Colorado's 14ers, has reached the summits of Mt. Kilimanjaro, Mt Shasta, and Mt Whitney, and enjoys exploring the slot canyons of Utah.
She loves to bake, and her specialties are Chocolate chip Cookies, chocolate cupcake, and honey lavender chocolate tart (but she falls a little short of her mothers incredible baking skills). Obviously, chocolate is a favorite as is coffee and the artichoke tortellini from Rioja. Utilizing the gifts of pure essential oils, she enjoys making soap and natural products and makes an amazing facial scrub.
As for music, one of her all time favorite pieces of fun music is Khachaturian's Sabre Dance but also Liszt's Hungarian Rhapsody No. 2 and Schubert's Three Marches Militaires for four hands piano. Her favorite operas are Tosca and Madamn Butterfly by Puccini. She adores chamber music, especially the string quartets of Beethoven, Haydn, Mozart, Ravel and Debussy. Bernstein West Side Story, Chichester Psalms and Simple Song from his mass are also favorites. If she had to pick a favorite symphony composer, it would be Brahms and her favorite ballet is Prokofiev's Romeo and Juliet. As a violinist, she loves most concertos, but favorites are Prokofiev No. 2, Sibelius, Mendelssohn, Brahms, Beethoven, and the Dvorak Romance, and she loves a flashy encore like Hora Staccato by Dinicu and Dance of the Goblins by Bazzini. Two pieces that especially bring her great peace, are "The Children's Prayer" from Hansel and Gretel by Humperdinck and Ravel's Le Jardin Féerique.
If Larisa hadn't focused on music, she probably would have gone into entomology or botany. She thinks spiders and snakes are beautiful and fascinating and is an outspoken advocate for their well being. She lives in Genesee, Colorado with her husband, two daughters, Husky and Portuguese Water Dog . (Larisa is usually pronounced like Lisa while Larissa is pronounced like Melissa.) And Colorado should be pronounced with a short a (she is a native).