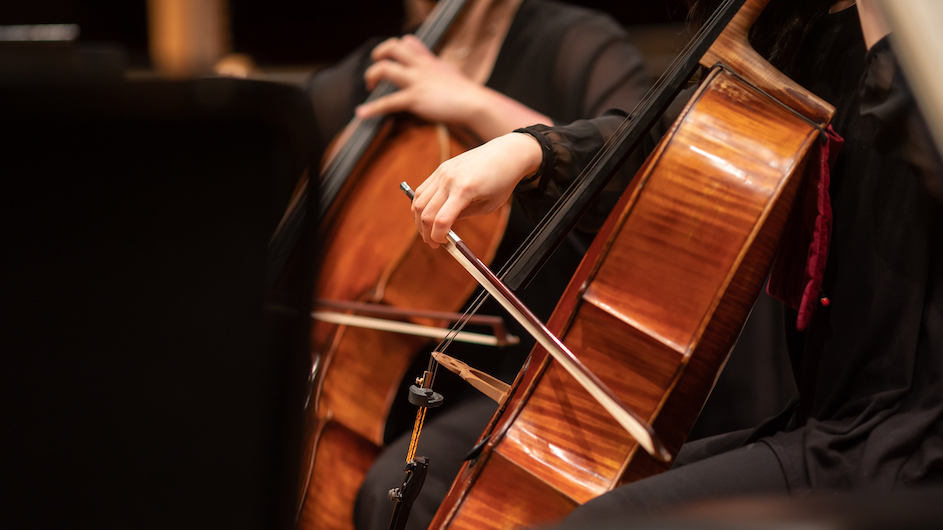 Thomas Heinrich
Thomas Heinrich has been a member of the Colorado Symphony since 1997 and is also Assistant Principal Cellist of The Santa Fe Opera orchestra. For eight seasons prior he served as Principal Cellist of the Grand Teton Music Festival orchestra.
A graduate of Eastman and the Cleveland Institute of Music, Thomas made his solo debut with the Vermont Symphony at age sixteen. At the Bellingham Festival of Music, he appeared with Janos Starker and the American Sinfonietta performing the Vivaldi Double Cello Concerto. In Colorado, Thomas has appeared as soloist with the Littleton, Lone Tree, and Aurora symphonies and the Up Close and Musical chamber orchestra. He has also performed at the Santa Fe Chamber Music Festival, Strings in the Mountains (Steamboat), June in Buffalo, and the Bellingham Festival of Music.
Mr. Heinrich is a founding member of the Boulder Piano Quartet (BPQ), former ensemble-in-residence at the Boulder Public Library, and Trio Cordilleras (TC). Recent recordings include Lowell Liebermann Quintets with BPQ and Jon Manasse (Koch Int'L), and Las Puertas del Tiempo: The Music of Luis Jorge Gonzalez with TC (Meridian Thomas' performances have been broadcast across North America on CBC Radio's Chamber Music at Noon, NPR's Performance Today, and CPR's Colorado Spotlight. He has collaborated with Ida Kavafian, David Krakauer, Elmar Oliveira, Todd Phillips, and William Wolfram and worked with composers Fred Bretschger, Jon Deak, Phillip Glass, Luis Jorge Gonzalez, Pierre Jalbert, David Mullikin, Clark W. Ross, and R. Murray Schafer.
Thomas has served on the faculties of Memorial University of Newfoundland and the University of Colorado at Boulder. His principal mentors and teachers include Leopold Teraspulsky, Alan Harris, and Aldo Parisot.
An intermittently intense and obsessive birder and photographer, Thomas' photos have been published in several birding journals and newsletters as well as The Raptor Guide of Southern Africa. He displays his photos in web galleries at www.pbase.com/birdercellist. Also interested in mountain biking, backpacking, mountaineering, and rock climbing, Thomas has hiked and climbed close to fifty of Colorado's 14ers, Mt. Kilimanjaro, and in the Tetons and North Cascades.
Thomas lives in Boulder, CO with his wife, violinist Beth Kipper, and their children Eli and Emi.