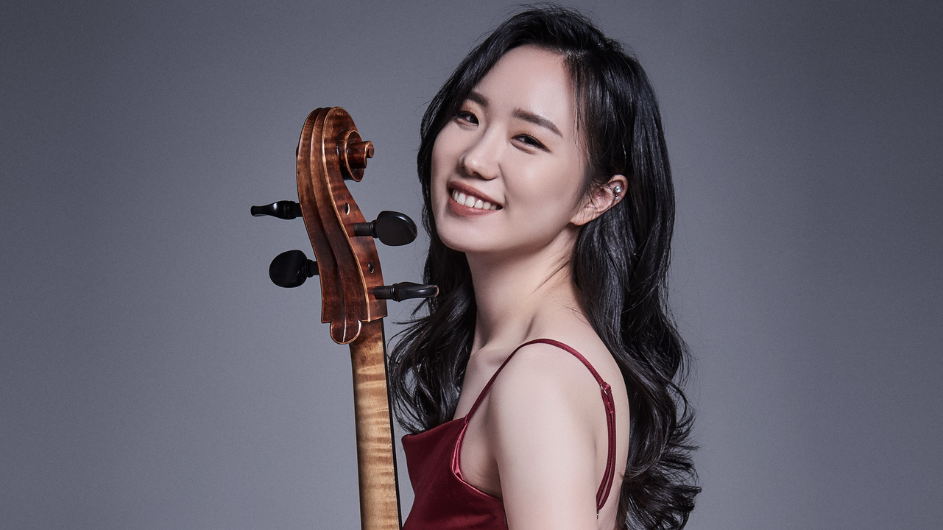 Seoyoen Min
Principal, Fred & Margaret Hoeppner Principal Cello Chair
Seoyoen Min has served as Principal Cello of the Colorado Symphony Orchestra since her inaugural season in 2019/20. As a native of South Korea, she has made multiple international appearances in performances and competitions, most notably winning First Prize in the Strad Music Competition, Seoul Soloists Cello Ensemble Competition, Music Association of Korea Competition, and Segye Times Competition, as well as Second Prize in the 2018 Samuel & Elinor Thaviu Endowed Scholarship Competition in String Performance.
As an active soloist in both the United States and South Korea, Seoyoen made her Youngsan Art Hall debut in 2016, where she was selected for the Young Artist of Youngsan Debut Concert Series. Most recently, she was featured with the Wyoming Symphony Orchestra, performing the Friedrich Gulda Cello Concerto with Christopher Dragon. Other solo engagements include concerts with the Northwestern University Chamber Orchestra, Seoul National Symphony Orchestra, the Seoul Academy Ensemble, the Seoul Soloists Cello Ensemble, and OZ Ensemble.
A founding member of the Edith String Quartet, Seoyoen has continued to engage in a variety of chamber music collaborations throughout her career. Some highlights include performing in a cello ensemble with Lynn Harrell, and with Kyung Sun Lee in the Virtuosi Seoul Ensemble, as well as work with the St. Lawrence Quartet. Active in her local performing arts community in Colorado, she also regularly performs at Englewood Arts as a chamber musician and soloist, and the Front Range Chamber Players. Seoyoen has also worked to pave the way for the contemporary music scene in South Korea, where she was a member of the emerging contemporary music group <Ensemble BLANK>. During her summers, she performs with South Eastern Young Artists in Georgia as a guest artist, Grand Teton Music Festival as Principal Cello, and the "Going Home Project" Orchestra as Assistant Principal.
Seoyoen has also begun to leave a mark as a private teacher in her local community and guest faculty member at music institutions. She has most recently taught a masterclass at the University of Wyoming, where she also taught a class at the UW Cello Festival. Her own mentors include musical figures such as Lynn Harrell, Gary Hoffman, Xenia Jankovic, Peter Bruns, and Tilmann Wick. She holds a Master of Music degree from Northwestern University's Bienen School of Music, where she studied with Hans Jørgen Jensen, and a Bachelor of Music degree from Seoul National University.