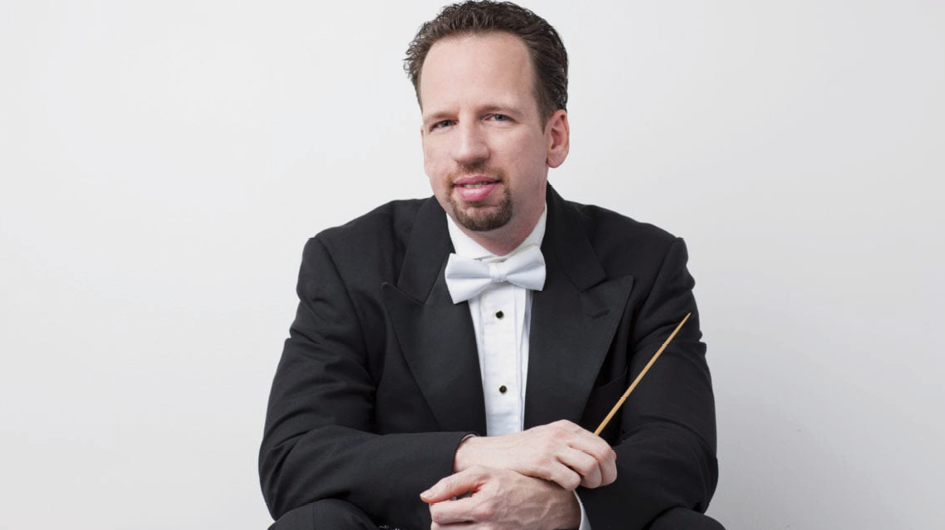 Scott O'Neil
Staff Orchestrator and Conductor
Formally Resident Conductor for the Colorado Symphony, Scott O'Neil returned in 2022 as Staff Orchestrator and Conductor.
As a conductor, Scott O'Neil recently completed a nine-year tenure as Resident Conductor with the Colorado Symphony in Denver. During his time there he performed with some of the classical world's elite soloists, such as Itzhak Perlman, Joshua Bell, Nadja Salerno-Sonnenberg, Pinchas Zukerman, Lang Lang, Van Cliburn, Christopher O'Riley, Cameron Carpenter and Sharon Isbin, as well as leaders in the larger musical world, such as Steve Vai, Chris Botti, Bela Fleck, Victor Wooten, Tracy Silverman, Eileen Ivers, Sarah McLachlan, Ben Folds, Ingrid Michaelson, Amos Lee, Rufus Wainwright, Gregory Alan Isakov, Devotchka, The Lumineers, Rodrigo y Gabriela, Susan Egan and Will Chase.
Mr. O'Neil has also created and developed an extensive series of concerts, entitled Inside the Score, which combined art, entertainment and enlightenment to engage audiences in explorations of a wide variety of music and ideas. Under the umbrella of Inside the Score fell a number of sub-series, including biography (Letters from Mozart, The Best of Beethoven, Brahms: A Life in Music, Rachmaninoff: From Tragedy to Triumph), individual masterpieces (Mozart's Jupiter Symphony – This I Believe!, Eroica!, Beethoven's Fifth, Stravinsky's Petrushka, Debussy's La mer, the "The Debussy Code") and a cross-genre concert – Shuffle – which includes everything from Bach, Elgar, and Prokofiev to Metheny, Björk, and Philip Glass, as well as a feature concert with cross-over artist Kip Winger. (Once the front man for the band Winger, he now composes "classical" music reminiscent of Honegger and Messiaen.) In this vein, O'Neil has also presented Masterworks programs with "cross-over" elements, notably featuring Victor Wooten, performing the premiere of his own Bass Whisperer concerto, co-written with Conni Ellisor.
Mr. O'Neil's engaging manner in addressing audiences has led to extensive speaking engagements, including a TED-talk on music he composed for Arrow Electronics.
As an arranger/orchestrator, Mr. O'Neil has created and orchestrated numerous works for the Colorado Symphony (Arrow: Five Years Out! – an original composition, Pat Metheny's "The First Circle" as well as Minuano, Björk's Overture, "107 Steps" and "New World," a live version of Philip Glass's Changing Opinions); he has also written orchestrations for Ingrid Michaelson, Eileen Ivers and Bela Fleck.
Scott O'Neil continues to guest conduct and to lead his own ensemble, the Rosetta Music Society, in Denver, creating new, innovative programming and constantly seeking to draw wider audiences to live performances of music from Bach to today's cutting-edge artists.
Inside the Score – Creating Meaning in Music
Scott O'Neil | TEDxMileHigh