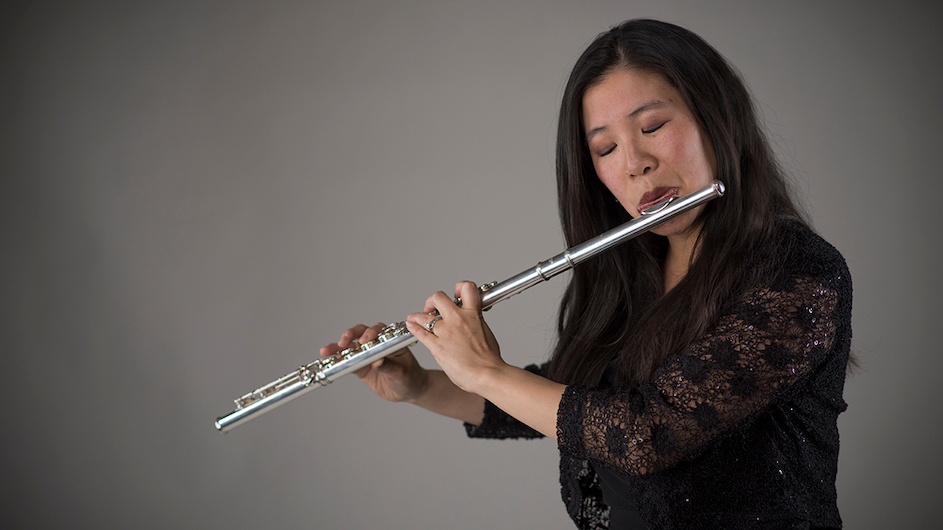 Catherine Peterson
Assistant Principal / Second Flute Tom & Noëy Congdon Chair
Member of the Ivy Street Ensemble
Co-Director of the Mile High Flute Benders
Mother of three boys
Catherine Peterson is Assistant Principal/Second Flutist of the Colorado Symphony. A regular substitute flutist with the Baltimore Symphony Orchestra from 2010-2019, she has also performed with the Detroit Symphony and the Cincinnati Symphony.
Recent exciting projects have included playing Principal Flute with the Baltimore Symphony under Hannu Lintu, and recording Ameriques by Varese with the Cincinnati Symphony.
An active chamber musician and educator, she performs with the nationally recognized Ivy Street Ensemble, and can often be heard on Colorado Public Radio. Cathy is the Flute Coach for Denver School of the Arts and teaches at Rocky Ridge Music Center Summer Institutes, as well as at the University of Denver's Lamont Summer Academy.
Her previous musical engagements include Principal Flutist with the Central City Opera, Principal Flutist with Emerald City Opera, and co-Principal flutist of the Strings Festival in Steamboat Springs, Colorado. Cathy is Director of the Mile High Flute Camp, co-Director of Mile High Flute Benders, and is a regular performer at Front Range Chamber Players in Fort Collins, Colorado.
Her teachers include Jeff Zook, Leone Buyse, Tim Day, and Walfrid Kujala. You can learn more about Cathy at www.milehighflutist.com.