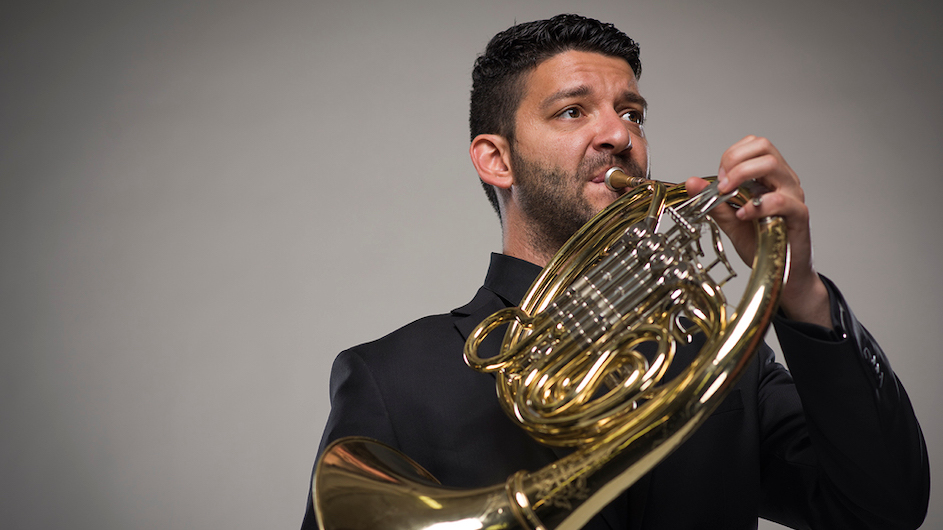 Kolio Plachkov
3rd / Associate Principal
Member of the Colorado Symphony since 2011
Received his Bachelor's degree from The Juilliard School
Kolio Plachkov has been with the Colorado Symphony since 2011, as an Associate Principal/Third French Horn. Mr. Plachkov is also a member of the guest horn faculty at University of Colorado, Boulder as well as an adjunct professor of horn at Metropolitan State University of Denver. 
After receiving his Bachelor Degree of Music from The Juilliard School, Mr. Plachkov obtained the principal horn positions with the Austin Symphony Orchestra, Houston Ballet, and the Houston Grand Opera. 
Mr. Plachkov has been featured on "From the Top" and, has performed as part of the Bulgarian Concert Evenings in New York at the Bulgarian Embassy for the Bulgarian General Council. His orchestra experience includes performances with the New York Philharmonic, Boston Symphony, Houston Symphony, the Minnesota Orchestra, and Dallas Symphony, among others. Mr. Plachkov's scholarships and fellowships include Tanglewood Music Center, the New World Symphony, and the New York String Seminar Orchestra.