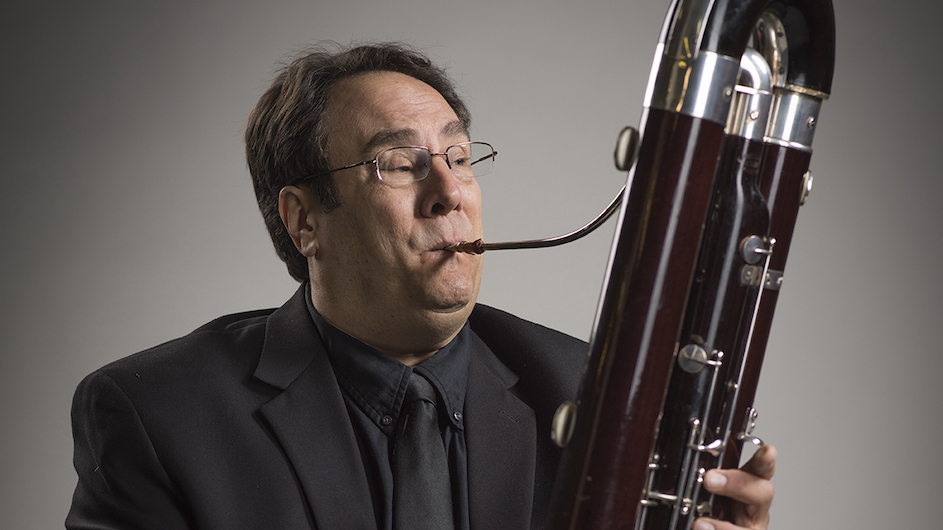 Roger Soren
Contrabassoon / Utility Bassoon
Member of the Colorado Symphony since 2011
Active member of the International Double Reed Society
Formerly taught at the Indiana University Jacobs School of Music, the University of Denver, and more
Bassoonist and Contrabassoonist Roger Soren joined the Colorado Symphony in 2011, after holding positions with the Louisville Orchestra, Indianapolis Symphony, and Jacksonville Symphony. He has also performed with the Montreal, Cincinnati, Nashville, and Grant Park (Chicago) and Chautauqua (NY) Symphonies.
Roger is also an active music educator teaching both at the Denver School of the Arts and privately as well. He formerly taught at the Jacobs School of Music at Indiana University, University of Denver, Western Kentucky University, Bellarmine University, and Florida State College in Jacksonville. He has also given master classes and recitals at over 30 universities across the United States.
Mr. Soren is an active member of the International Double Reed Society, including being a featured performer at 8 annual conferences, and presenting world premier performances twice.
As a soloist, Roger has performed with the Louisville Orchestra (KY), Oklahoma City Symphony (OK), Symphony in C (NJ) , Louisville Bach Society Orchestra (KY) Jewish Community Center Orchestra of Louisville, KY. In 2000, he was a contrabassoon soloist with the Louisville Orchestra on "Hell's Angels" by Michael Daugherty in it's North American Premier performance.
Roger has recorded extensively with the Colorado, Nashville and Louisville Orchestras and can be heard on First Edition, Naxos, Geffen, CRI, D'Note, Koch, Bis, labels as well as newer recordings with the Colorado Symphony on their own label.
A graduate of Indiana University, Roger studied bassoon with Sidney Rosenberg, Wilbur Simpson, Frank Wangler, and Sam Jordan, and studied contrabassoon with Bradford Buckley. He held fellowships to the National Orchestral Association (NY), Civic Orchestra of Chicago, and Aspen Music Festival.
Roger has been married to Angela Soren since 1989, and they have 3 beautiful daughters.