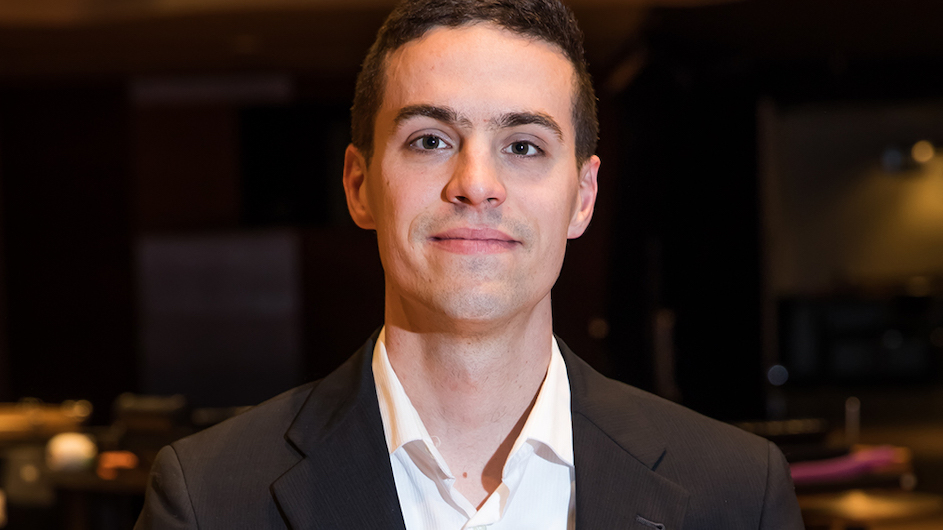 Michael Van Wirt
Member of the Colorado Symphony since 2014
Studied in Denmark and Japan, and performed in Australia, New Zealand, Spain, and Portugal
Percussionist Michael Van Wirt has established himself as a professional performer and educator in Colorado and elsewhere. In addition to his appointment as Section Percussionist in the Colorado Symphony, Michael has performed with the Houston Symphony, Indianapolis Symphony, Colorado Music Festival, and was a New World Symphony Fellow during the 2014-2015 season.
Michael was also a member of Seraphic Fire's Firebird Chamber Orchestra, serving as timpanist from 2012-2015. He is an alumnus of the Aspen Music Festival, Colorado College Summer Music Festival, and the Alan Abel Summer Percussion Seminar.
Michael has performed across the United States and abroad. He has studied in Denmark at the Royal Danish Academy of Music, in Japan at the Nagoya Institute for the Arts, and performed in Australia and New Zealand, Spain, and Portugal. He also studied the music of Trinidad with steel-pan master Tom Miller. Michael was a founding member of Miller's band "Pan Nation" and performed with the group throughout Colorado and the Midwest.
Michael studied percussion at the University of Denver, where he received his Bachelors of Music under Professor John Kinzie. He attended the University of Miami under Matt Strauss and Svet Stoyanov and obtained his Masters Degree in music in 2012. As an educator, Michael has taught at the Lamont School of Music Summer Academy, the Colorado College Summer Music Festival, and was Artist-in-Residence at the University of Northern Colorado.