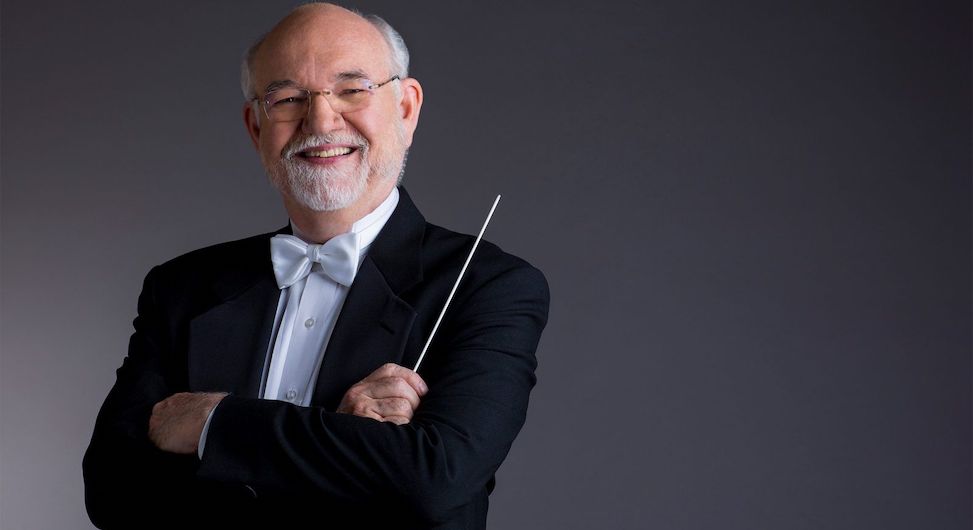 Duain Wolfe
Chorus Director
Recently awarded two Grammys® for Best Choral Performance and Best Classical Recording (Verdi Requiem), Duain Wolfe is founder and director of the Colorado Symphony Chorus and music director of the Chicago Symphony Chorus.
Duain Wolfe was elected chairman of Chorus America in 2003. Chorus America serves professional, volunteer, children/youth and symphony/opera choruses throughout North America, and Wolfe is the first chair to have the distinction of directing choruses in each of these categories.
This year marks Wolfe's 34th season heading the Colorado Symphony Chorus. The Chorus provides vital support for numerous performances and radio broadcasts with the Colorado Symphony Orchestra each season, and has been featured at the Aspen Music Festival for over two decades. Wolfe, who is in his 24th season with the Chicago Symphony Chorus America's largest professional chorus, has collaborated with Daniel Barenboim, Bernard Haitink, Riccardo Muti, and the late Pierre Boulez and Sir George Solti on numerous recordings including Wagner's Die Meistersinger, which won the 1998 Grammy® for Best Opera Recording. Wolfe's extensive musical accomplishments have resulted in numerous awards, including an honorary Doctor of Fine Arts from the University of Denver, the Bonfils Stanton Award in the Arts and Humanities, the Governor's Award for Excellence in the Arts, the Mayor's Award for Excellence in an Artistic Discipline and the Michael Korn Award for the Development of the Professional Choral Art. Wolfe is also founder of the Colorado Children's Chorale, from which he retired in 1999 after 25 years; the Chorale is celebrating its 40th anniversary this year. For 20 years, Wolfe also worked with the Central City Opera Festival as chorus director and conductor, founding and directing the company's young artist residence program, as well as its education and outreach programs. Wolfe's additional accomplishments include directing and preparing choruses for Chicago's Ravinia Festival, the Bravo! Vail Festival, the Berkshire Choral Festival, the Aspen Music Festival, and the Grand Teton Music Festival. He has worked with Pinchas Zuckerman as Chorus Director for the Canadian National Arts Centre Orchestra for the past 15 years.