Looking for things to do in Denver this weekend? How about a ukulele orchestral concert. World renowned ukulele star Jake Shimabukuro will be playing with the Colorado Symphony on Oct. 10th.
When you think of orchestral music, the ukulele might not seem like a good fit to be accompanied by cellos and trumpets. However, the ukulele is very versatile and actually sounds incredible paired with a live orchestra.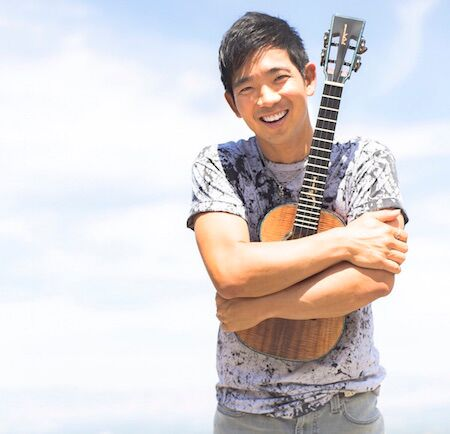 This concert mixes the beautiful sound of the ukulele perfectly with the full orchestra to create a unique experience that few other combinations could make. Jake's performance also features a movement from Byron Yasui's Concerto No. 1 for Ukulele, so watch for that special one-of-a-kind performance at the Oct. 10th show.
"One of the hottest axemen of the past few years doesn't actually play guitar."
– Rolling Stone Magazine
Some of Jake's contemporary work includes covers of songs like Adele's Rolling in the Deep and Queen's Bohemian Rhapsody. He's collaborated with artists like Jimmy Buffet, Cyndi Lauper, Jack Johnson, Ziggy Marley, Bette Midler, and many more. He's also collaborated with Yo-Yo Ma, an invitation extended to Jake personally from Yo-Yo Ma for a duet on the Yo-Yo Ma with Friends album.
However, he also has a plethora of original work, such as the song "Travels" that is the title track of a new album Jake is releasing a new CD on Oct. 9th, his first in 4 years.
We got to listen to the album early, and it's definitely a treat with great covers and amazing originals. This concert in Denver will be Jake's first show following the CD release, with some of the new songs debuted, and he'll be signing CDs at the concert.
---
Q&A with Jake Shimabukuro
Jake just got back from a tour in England (where his show in London sold out over a month in advance) and will be coming to Colorado straight from a tour in Japan. Between all of that, he still took time to have a quick interview with us about his upcoming show.
What is it like playing ukulele with an orchestra?
"To me it's a great honor performing with a symphony because you have 80 musicians on stage with you that have dedicated their entire lives to music, Sitting with them and performing with them, you feel all of that experience and knowledge and what they can bring to the music. "
How did you get hooked up with Yo Yo Ma?
"That was REALLY cool, and actually Yo-Yo Ma reached out to me! I had heard from my agent that his team was considering reaching out to me and I thought 'Yeah right, ok, I'll believe it when it happens.' Then one day I was in my hotel room, and I was taking a nap, then my phone rang. Usually I don't answer numbers I don't know, but I just decided to this time. This soft voice on the other line says 'Hello? Is this Jake Shimabukuro?' 'Yes' I say, and this person on the other line says "Hi Jake, this is Yo-Yo Ma.' I didn't believe it! I thought it was one of my friends pranking me!"
What do you think spurs your ukulele music to reach so many audiences?
"Ukulele is not intimidating, its simple, and one of the honest truths about it is that you don't necessarily have to be a master to play. It's the perfect instrument for people that don't think they can play another instrument."
What should we expect for your concert with the Colorado Symphony?
"This will be a unique concert because it's part classical and part pops with the ukulele concerto as well as some of the more modern songs as well, like the ones on the Travels album. It's very rare to have a show like this, it'll be absolutely amazing."