Marin Alsop, the world-renowned conductor and a pioneer for women in music, returns to Boettcher Concert Hall on January 7-9, 2022 in her first podium appearances with the Colorado Symphony since November 2014. The performance, which was originally scheduled for March 20-22, 2020, was postponed and rescheduled due to the onset of the COVID-19 pandemic.
Alsop was appointed as Music Director of the Colorado Symphony in 1993 and served in that capacity for 12 highly successful years through 2005. Under her direction, the Colorado Symphony won 1st prize from The American Society of Composers, Authors and Publishers (ASCAP) in 2000. She was also a key collaborator in the creation of the Denver-favorite Too Hot To Handel, which premiered in 1993.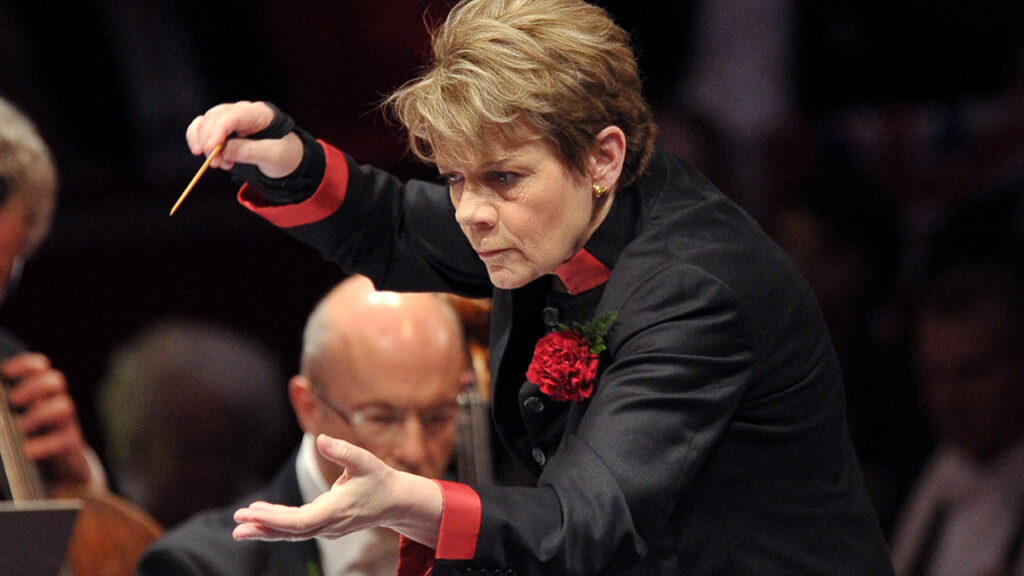 "In my time with the (Colorado Symphony), I focused on improving fundamentals: rhythmic integrity, quality of sound, range of style, and intonation and worked hard on developing a distinct profile for the orchestra as a true American ensemble," said Alsop. "New music, American composers, and classic American music became staples of our repertoire."
Those ideals align well with the repertoire for her upcoming program with the Colorado Symphony, which includes Barber's Essay No. 2, Copland's Suite from Appalachian Spring, and Prokofiev's Suite from Romeo and Juliet. Alsop described the program as "three showcase pieces for the orchestra, bringing my passion for American music and love for Prokofiev together."
Of returning to the city that propelled her career, Alsop said "I'm looking forward to seeing how the orchestra has evolved and grown since 2014. I loved living in Denver and being connected to nature and the great outdoors on a daily basis. We made great friends, many of whom are still in our lives."
Throughout her career, Alsop has been a trailblazer for female conductors around the world. Among her many accolades, Alsop was the first woman to conduct the Last Night of the BBC Poms, the first woman to head a major American orchestra, British orchestra, South American orchestra, and Viennese orchestra, and the first conductor to win a MacArthur Foundation Fellowship, commonly known as a "genius grant."
"I am exceedingly proud to have been "the first" on so many occasions, but always shocked and surprised that there are still "firsts" for women in the 21st century,"
"I am exceedingly proud to have been "the first" on so many occasions, but always shocked and surprised that there are still "firsts" for women in the 21st century," said Alsop. "Thankfully, things are finally opening up for women, but it's been decades in the making. I am thrilled that things seem to be changing for the next generations of women, but we must be vigilant and intentional to ensure this trend continues and becomes an organic part of our industry."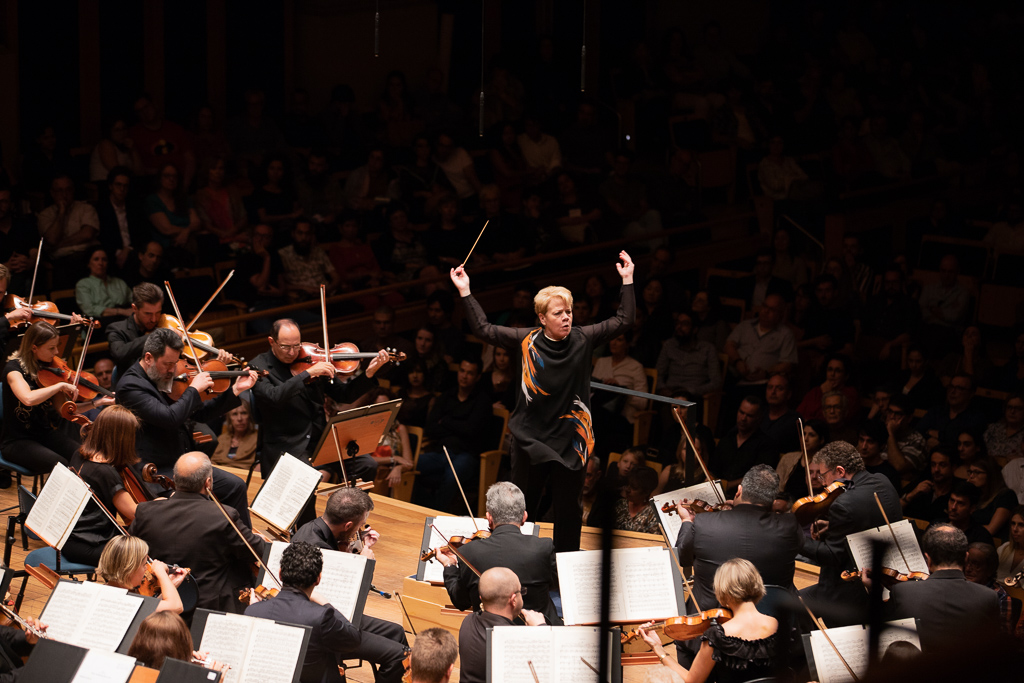 Her own conducting career was launched in 1989, when she became the first woman to be awarded Tanglewood's Koussevitzky Conducting Prize. Shortly thereafter, she began studying under and became a renowned protégé of her closest mentor — the legendary composer and conductor Leonard Bernstein.
"I had two posters in my bedroom growing up: one of the Beatles and the other of Leonard Bernstein, so that gives you a sense of where he rated with me," she said. "Bernstein was my hero and it was incredible that he exceeded all my expectations. He was generous, demanding, validating, challenging and, above all, very loving. We all had to be on our toes at every moment, but every moment was filled with brilliance.
"As with all true mentors, Bernstein taught me much more than a craft. He showed me – and the world – the enormous power of music and how important it is to share it with as much of humanity as is possible. He showed us that classical music is a powerful force that can transform lives as well as inspire and move people and he lived by those principles," she added.
Throughout her five-decade career, Alsop has followed in Bernstein's footsteps as a passionate emissary for music education, and an advocate for classical and contemporary music across the globe.
"It is a great privilege to act as an ambassador for classical music," said Alsop. "Music has the transformative power to heal and unite people without reservation or prejudice. For me, music is a vehicle to promote tolerance and understanding."