How do you measure a life's work? For Colorado Symphony cellist Margaret Hoeppner, the answer lies in 63 seasons of unwavering dedication to the world of music.
"I think symphonic music tells a tale; it speaks to human experience. When you listen to a great classical piece you are suddenly very aware that you're experiencing something that is timeless and not bound by an iPad or social media. You're dealing with something that has permanence beyond what we can even really imagine."
A native of Bozeman, Montana, Margaret embarked on her musical journey at a young age and her passion for it has only grown stronger in the years since.
"I think symphonic music tells a tale; it speaks to human experience."
"How I chose the cello is kind of fun because we lived in Bozeman which at that time was a pretty small town. My mother played and taught piano and I have an older sister who played the violin, so I started out on the piano when I was five. Then when I turned ten my mother said, 'I think you should play the cello because we need a cello for a trio,'" she laughed. "Luckily there was a wonderful cellist in town that I took lessons from and once I started, I never looked back."
Hoeppner went on to study cello at the Curtis Institute of Music in Philadelphia under Leonard Rose and Orlando Cole, and with Gabor Rejto at the Music Academy of the West in Santa Barbara. Soon thereafter, she made her way to Colorado, unaware that it would become her longtime home.
"After leaving the Curtis Institute, I came to Denver in 1961 to audition for a position in the Denver Symphony and I've been here ever since."
Education was never far from her mind as she also holds a master's degree in social work from the University of Denver and worked at the University of Colorado Health Sciences Center. She also served as a cello instructor on the faculty of Colorado Women's College.
"Since I had joined the orchestra when I was relatively young, I had never really finished college so I decided to go back and get a degree and then I decided to go ahead and get a masters in social work because I thought it would be a way that I could give back to the community a little bit."
Margaret's life has been a harmonious blend of music, education, and family. When she met her late husband, Fred Hoeppner (pictured here), who was also a member of the orchestra, they combined their families, resulting in a total of six children, and later welcomed two more children into the world. Today, Margaret enjoys the joys of being a grandmother to ten grandchildren.
Her musical legacy is intertwined with Fred's, who was the Denver Symphony's principal cellist for close to 20 years before becoming the assistant conductor. Together, their combined service to the orchestra spans well over a century, a testament to their unwavering dedication to the art form.
"Fred came here in 1950 as principal cellist. He was hired by music director Saul Caston and he played principal cello for almost 20 years. When he became assistant conductor, he moved over to assistant principal cello until he retired from the orchestra in 2003 after having played consecutively for 53 years. So, between the two of us, it's well over a hundred years if you add our two careers together."
In recognition of Margaret and Fred's lifelong commitment to the Colorado Symphony, a prestigious endowed chair bears their names, the Fred and Margaret Hoeppner principal cello chair. For Margaret, this represented not only a personal honor but also a statement of hope for the arts in Denver.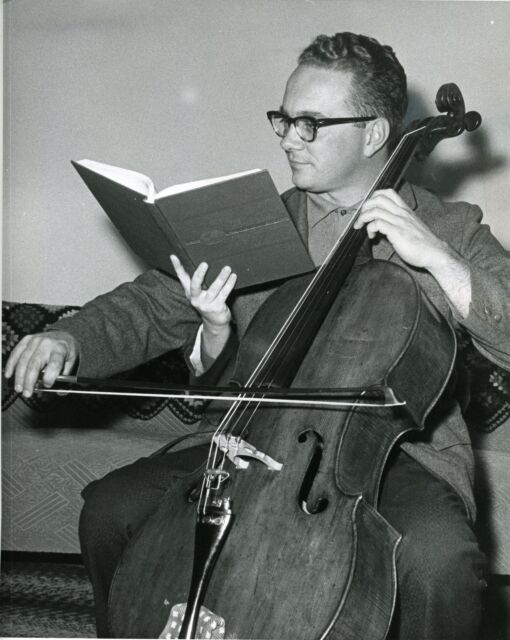 "I think the endowed chair speaks to the legacy for both myself and my husband. Various people will move in and out of that chair in the future, that's just the way it is in orchestras. We all have times that we are here and then we move on. But I also think that endowing a chair is a statement of hope, courage, and strength for the future. So, I think any time that someone endows a chair it's just a statement of their belief in the artistic fabric of our community. It was an amazing honor and it's not only a wonderful tribute and personal tribute which I'm very humbled by, but it also speaks to the value of our orchestra in our community that people are able to give this kind of amazing gift and help the orchestra survive and thrive."
In reflecting on the growth of Denver, Margaret highlights the significance of the symphony in the city's cultural landscape, providing artistic enrichment and contributing to the city's economic vibrancy.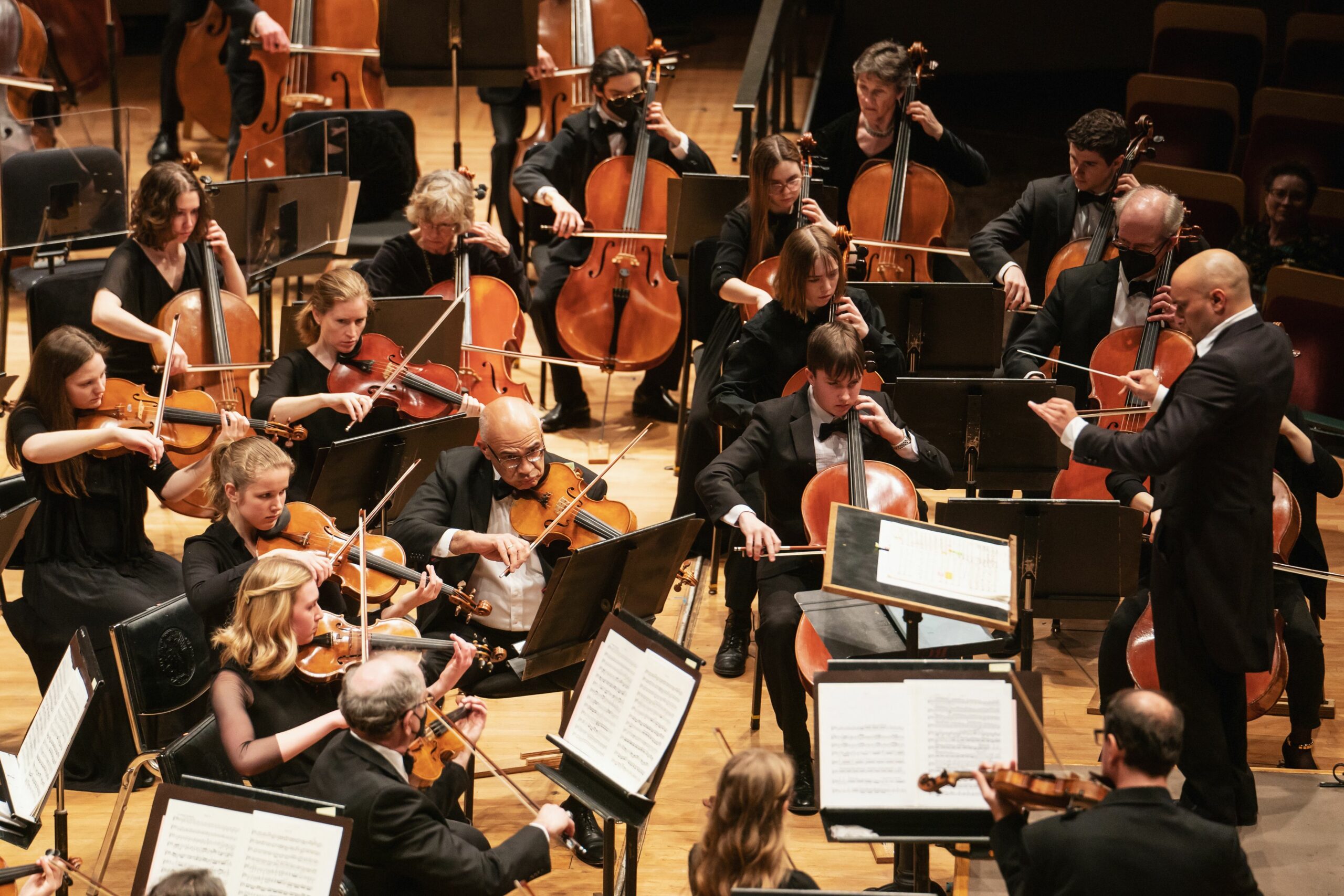 "Denver is growing at a crazy rate as everyone knows. I think everyone loves Colorado, they love the mountains, the climate, and more and more they love the arts that we have in Denver. It's a big financial bonus for the city to have a symphony orchestra. We all know it's a great ski place, we all know it's a great sporting town, but we sometimes forget that the symphony also provides all kinds of support for restaurants and other venues here in town so it's integral to the backbone of our community."
Perhaps the most poignant chapter in Margaret's musical journey unfolded on September 12, 2001. As the orchestra prepared to perform Dvořák's Cello Concerto with the legendary Yo-Yo Ma, the world was shaken by the events of 9/11. In response, Ma and music director Marin Alsop changed the program, opting instead to perform Elgar's Cello Concerto, a composition born from the aftermath of another world-altering conflict, the aftermath of World War I. As the Colorado Symphony's longest tenured member, the performance after 9/11 is Hoeppner's most powerful, moving memory, providing a beacon of hope during a time of unimaginable darkness.
"Ma's performance brought the audience and the orchestra a sense of solace and some comfort during that terribly difficult time. It was a very emotional evening, and everyone in the hall was in shock over the events of the previous 24 hours. People came out to try to get some comfort and some sense of normalcy but before the concert it was very quiet, not the normal buzz in the hall that happens before a concert. But once Ma came out and we started playing it brought a sense that we will recover from this tragedy. Because of the beauty of his performance, it gave us all hope. It gave me hope that we would survive and that this is something we would recover from."
Hoeppner has had the privilege of playing alongside Ma on a number of occasions over the years and they are among her most cherished memories. She describes the experiences as exhilarating and believes that Ma's love for music elevates the entire orchestra.
"The occasions that I've been so lucky to play with Yo-Yo Ma are just unbelievably thrilling because you feel like you're in the presence of someone who's not only tremendously gifted but is really kind of magical. It lifts the orchestra up when he's onstage. Everyone feels this aura of love and devotion to music that he exudes. He's an amazing talent but he's also an amazing human."
Over six decades, Margaret has lived through the transformation of the orchestra, as it evolved from the Denver Symphony to the Colorado Symphony, and adapted to become one of the leading orchestras of the 21st century by excelling in both the classical and contemporary musical realms.
"The orchestra has been evolving for many years and I think right now it is the best it has ever been."
"I think the fact that we do so many collaborations and perform contemporary music in general is one of our strengths. I think it speaks to our willingness and desire to be very current and meaningful in our community, making those connections between our orchestra and the larger world. The orchestra has been evolving for many years and I think right now it is the best it has ever been. We play such a gamut of music, everything from rock to pop to country to classical and it has brought more people into the concert hall and exposed new audiences to the power of orchestral music."
Margaret Hoeppner's life's work is immeasurable in the conventional sense. It resonates through generations of musicians she has influenced and in the hearts of countless listeners touched by her music. For Margaret, her journey is not just a career; it's a lifelong symphony of passion, dedication, and love for the art that has enriched her life and the lives of so many.
"The Colorado symphony has really been a gift to me. It has encompassed my entire adult life and been my life's work and joy while bringing me an incredible sense of comaraderie. I feel so lucky to be able to come to work everyday and participate in something that's truly beautiful which over the years has brought joy to our community. So, I think it's been an incredible journey for me and I feel very, very lucky and very fortunate."