Jeffrey Kahane on the art of play-conducting, Colorado Symphony memories, and more.
In the realm of classical music, where precision meets passion and virtuosity intertwines with interpretation, Jeffrey Kahane brings a style and flair to the stage all his own. Equally at home at the piano or on the podium, he is recognized around the world for his abilities across a diverse range of repertoire, from Bach and Mozart to the contemporary music of today. But it is his humility and ability to forge meaningful artistic connections with orchestras and audiences around the world that truly sets him apart. Kahane — who served as music director for the Colorado Symphony from 2005-2008 — will make his much-anticipated return to Boettcher Concert Hall both as featured soloist and conductor on Beethoven's sublime Fourth Piano Concerto from September 29-October 1, 2023.
Kahane grew up in West Los Angeles and began studying piano at age five. At age 14, he was accepted as a scholarship pupil by the Polish-born pianist Jakob Gimpel. "I was completely transformed by the contact with him", Kahane said. "There was something that I got from Brahms and Beethoven and Bach that I couldn't live without. And I wanted to make a contribution to keeping it vital and alive."
After his sophomore year of high school, Kahane entered the San Francisco Conservatory of Music where he studied piano and conducting, graduating in 1977. While in San Francisco, he played keyboard instruments in the San Francisco Symphony, explored jazz, and played in the pit for a touring Broadway musical.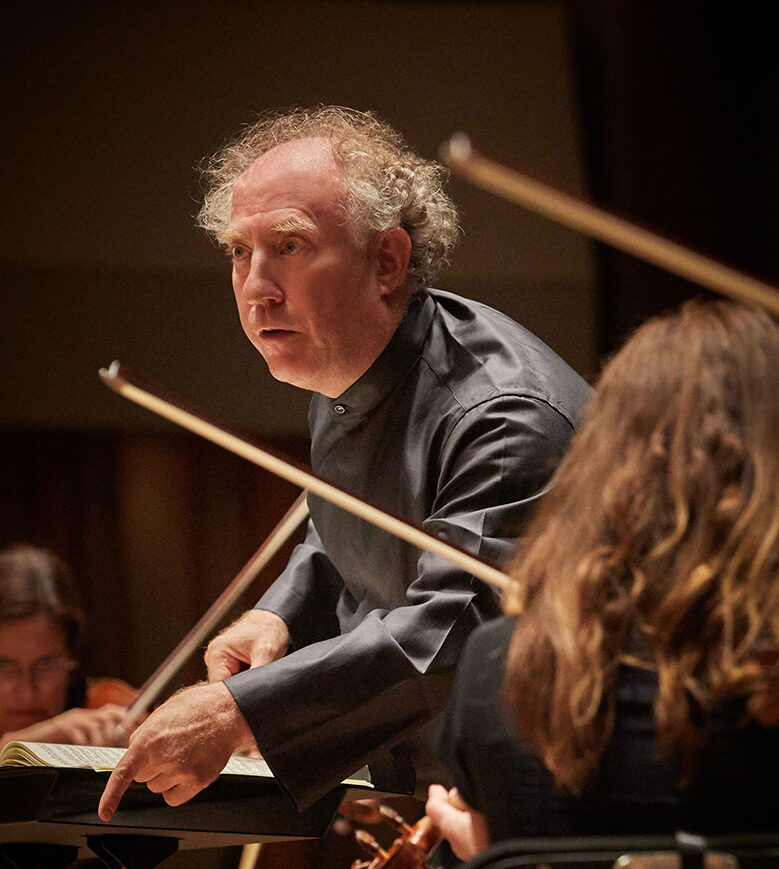 He made his Carnegie Hall debut in 1983 at an Arthur Rubinstein Tribute Concert, and his London debut in 1985. In 1983 he won an Avery Fisher Career Grant, and in 1987 the first Andrew Wolf Chamber Music Award. Kahane made his conducting debut at the Oregon Bach Festival in 1988, conducting a Mozart concerto from the keyboard. Since then, he has guest conducted many of the major US orchestras including the New York and Los Angeles Philharmonics, Philadelphia and Cleveland Orchestras, Saint Paul Chamber Orchestra, and the Chicago, Detroit, St. Louis, Baltimore, Indianapolis and New World symphonies among others.
We sat down with Mr. Kahane ahead of his return to Boettcher Concert Hall to discuss his career, the art of play-conducting, collaborations with his son, and more.
Q & A with Jeffrey Kahane
The play-conduct has become something of a unique trademark for you and you've done it with a number of prestigious orchestras around the country. What initially inspired you to take on the unique challenge of playing and conducting simultaneously?
Jeffrey Kahane: This was actually something I kind of fell into almost by accident. In 1988, I had been invited to play a Mozart piano concerto at the Oregon Bach Festival, which had a tradition of doing one concert each year without a conductor, led by the concertmaster. The concertmaster for this program was a good friend and colleague, and when we met to go over the concerto before the first rehearsal, she said to me "You know this piece better than I do, why don't you lead it from the piano?" Having been interested in conducting for a number of years, I didn't require any persuading. The next year, I was invited back to conduct a concerto from the piano again, and the concertmaster got sick a few days before the concert and I was asked at the last minute to not only lead the concerto but conduct the rest of the program. It so happened that a number of the musicians in the festival orchestra were also members of the Los Angeles Chamber Orchestra, so this in turn led to my being engaged by LACO first as a guest conductor/soloist, and then a few years later as music director. Over the course of the twenty years I was music director there I probably did something like 70 or 80 play/conducts, and was invited more and more to do it with other orchestras, including, of course, the Colorado Symphony!
Can you describe the preparation process for performing and conducting the orchestra at the same time for a piece like Beethoven's Piano Concerto No. 4?
JK: I'm not sure that I can in fact describe the preparation process because I have been doing it for so many years that it's become pretty much second nature and doesn't require any particularly special preparation, especially with an orchestra like the Colorado Symphony with whom I have a long and special relationship. The main thing with play-conducting any concerto is that you have to know the orchestral score as well as you do the piano part and be able to keep both of them in your mind at all times.
How do you balance the roles of soloist and conductor during the performance? And how do you communicate effectively with the orchestra from the piano bench as opposed to the podium?
JK: It's important to remember that much of the repertoire that pianist/conductors lead from the keyboard was specifically designed to be performed that way. Even though people today are still sometimes surprised or even amazed by the sight of someone conducting from the piano, the fact is that this was standard operating procedure in the age of Mozart and Beethoven – the whole notion of a separate conductor in a concerto was something that only began to be common towards the beginning of the 19th century. One communicates with the eyes and head as much as the hands, and the orchestral players take on much more responsibility for the ensemble than they might if they're following someone from the podium. It's basically a kind of expanded form of chamber music.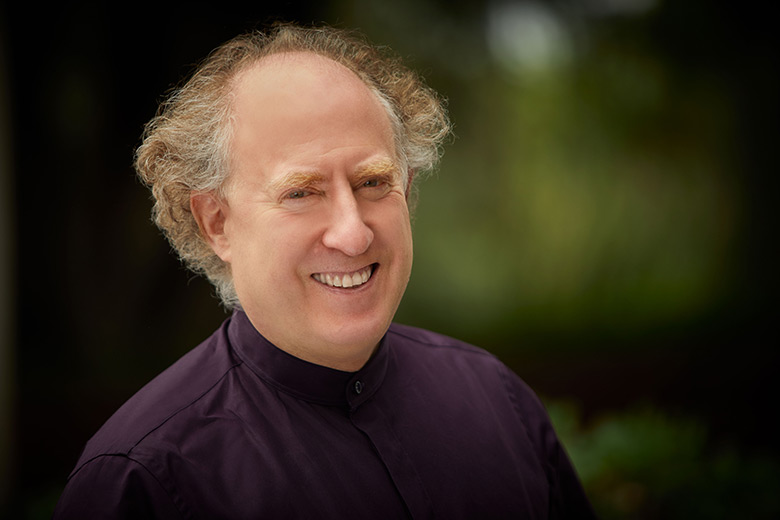 Are there any specific sections or passages in the concerto that present particularly interesting musical challenges for you in this combined role?
JK: When I first started conducting from the piano, I only did the first three Beethoven concertos. I didn't think the Fourth would work because of the unique nature of the famous second movement, which is a very special dialogue between the pianist and the orchestra where they enact a kind of drama, which since the 19th century has been linked with the myth of Orpheus taming the Furies in the underworld. I just didn't want to conduct that movement as I thought it would distract the audience from the emotional and psychological drama. Then it occurred to me that with a great orchestra, I didn't have to conduct that movement at all. So, I usually rehearse it conducting once, just to set the tempo and atmosphere and sound quality, and then I let the concertmaster and the principal strings lead it together and I don't do anything. It turned out that that musical challenge led to what I think is an even more powerful way for the audience to experience that movement. Or sometimes, with an orchestra I know well, I don't ever conduct it even in rehearsal and just let the players play and then we work on it as chamber music.
The Colorado Symphony is celebrating their Centennial this season. As someone who spent part of their career leading this orchestra, what does this milestone mean to you and why has the Colorado Symphony played an important role in this community?
JK: I think the story of the Colorado Symphony is one of the greatest success stories in the history of American orchestras, and I am and always have been so deeply honored to be associated with this great group of musicians. I remember hearing the Denver Symphony back in the 80s when I first came to Denver, and being so inspired by the way the musicians built the orchestra back up from the ashes of the former Denver Symphony. Denver is just unbelievably fortunate to have such an extraordinary bunch of musicians, people who have been so dedicated to keeping the orchestra alive, sometimes in the face of extraordinary adversity. I hope that Denver audiences will never take this great gift for granted, and I salute the orchestra and all of its supporters for keeping it going all these years.
What do you believe sets the Colorado Symphony apart from other orchestras, and how did you work to showcase its unique qualities during your tenure as Music Director?
JK: I think the sense of pride and ownership, combined with the amazing artistry of the orchestra, make it truly unusual, in some ways unique. I was always astonished by the incredible versatility of the musicians, who can turn on a dime in playing radically different styles – everything from the Baroque and Classical periods to the lushest Romantic music to the thorniest and most rhythmically challenging contemporary scores. I tried my best to let all of that shine during my time in Denver.
As a conductor, how do you foster a collaborative and inspiring atmosphere within the orchestra to bring out the best in each musician?
JK: I started my career as a chamber musician, and I have always tried to the best of my ability to treat my colleagues in the orchestra in the same way I would if we were playing chamber music together. That's one of the reasons I love conducting from the piano, by the way, because it reinforces that atmosphere.
Looking back at your time with the Colorado Symphony, what are you most proud of accomplishing during your leadership, and how has it influenced your subsequent musical endeavors?
JK: I'm very proud of the exceptional range of music we programmed, as I mentioned above. I will never forget a weekend when we performed three different programs of Mozart concertos on a single weekend, and the hall was packed every night. I also will always remember our Rachmaninoff Festival with Olga Kern when we did all five Rachmaninoff concertos as well as other works, which was also a huge box-office success.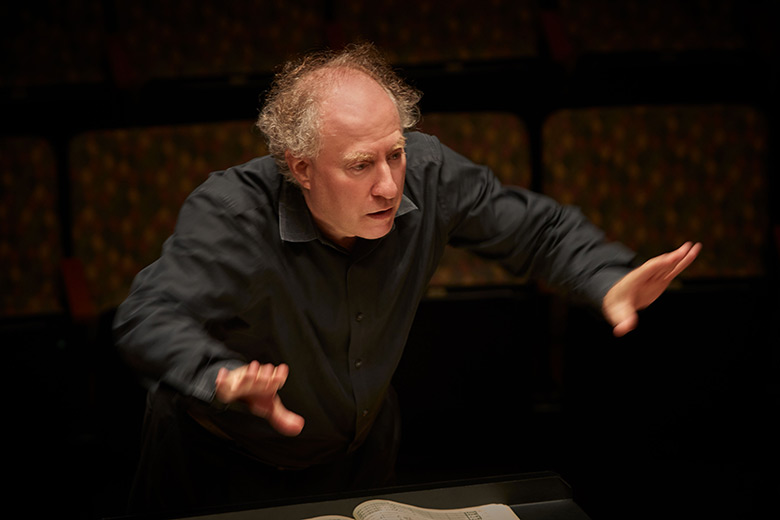 As an accomplished musician, how do you balance your performing and conducting commitments with other aspects of your life, such as teaching or personal pursuits?
JK: I am very careful to make sure that I make time for everything I want to do and not take on more than I can handle.
We know that your son, Gabriel Kahane, is a talented musician and composer. How has your relationship with him influenced your own musical journey and understanding of music?
JK: Gabriel and I have a wonderful relationship both as father and son and as musical colleagues, and we love working together. He recently wrote a beautiful piano concerto for me called "Heirloom" which was premiered with the Kansas City Symphony and Michael Stern in 2021, and which I just played with the Chicago Symphony this summer, in addition to several other performances, including at Aspen last year. We'll be doing it together for the first time later this fall with the Saint Paul Chamber Orchestra with Gabriel conducting, and then I'll be playing it at Carnegie-Zankel Hall with the Knights under Eric Jacobsen in the spring, in conjunction with a recording. We actually did our first concert together in Denver many years ago, and we continue to perform together whenever we can. He's a great inspiration for me in the way that he moves so effortlessly from one musical world to another with such authenticity and grace.
What are some of the most memorable musical moments you have shared with Gabriel, either as a mentor, collaborator, or a proud parent watching him perform?
JK: Definitely the world premiere of his piano concerto in Kansas City was a particularly moving and deeply memorable moment. And hearing and seeing the world premiere of his amazing oratorio "emergency shelter intake form" was a high point. He's an amazing presence on stage, and my wife Martha and I love hearing and seeing him perform whenever we get the opportunity.
What advice would you give to young musicians who aspire to have a career as diverse and accomplished as yours in both conducting and piano performance?
JK: Work hard, aim high, but always remember that what you do as a musician is an act of service. It's all about giving to others.
See Kahane Live
Don't miss Kahane and your Colorado Symphony performing Beethoven's Fourth Piano Concerto and Rachmaninoff's Third Symphony from September 29-October 1, 2023 at Boettcher Concert Hall.
Get Tickets