Back by popular demand, the Colorado Symphony is proud to present some of John Williams' most celebrated movie music! Conducted by Christopher Dragon, the Colorado Symphony brings the celebrated scores from many of the popular films that we are all familiar with. Attendees will enjoy movie scores from Harry Potter and Star Wars at this can't-miss event. Close your eyes and be transported through magical movie music to a galaxy far, far away.
Where Have You Heard John Williams Before?
John Williams is an American composer and conductor who has composed many of the most popular and recognizable film scores for movies during the last seven decades. He has won 52 Oscars in addition to the 25 Grammys, seven BAFTAs, and three Emmys that are on his mantle. His music has been described as brilliant and has been enjoyed by millions globally. It is dynamic, melodic, and symphonic. Even without the visual on-screen, we know where we were when we heard it for the first time. Some of his most recognizable scores are classics such as:
E.T. the Extra-Terrestrial was a beloved film released in 1982, set around an extraterrestrial creature trying to return home with the help of the children who offered him shelter and protection. John Williams won the Academy Award for Best Original Score and the Grammy Award for Best Score Soundtrack for Visual Media.

Raiders of the Lost Ark and Indiana Jones and the Last Crusade are action-packed adventure movies that will keep you on the edge of your seat. John Williams composed and conducted the scores for both of these films. The soundtrack for Raiders of the Lost Ark garnered Williams an Academy Award nomination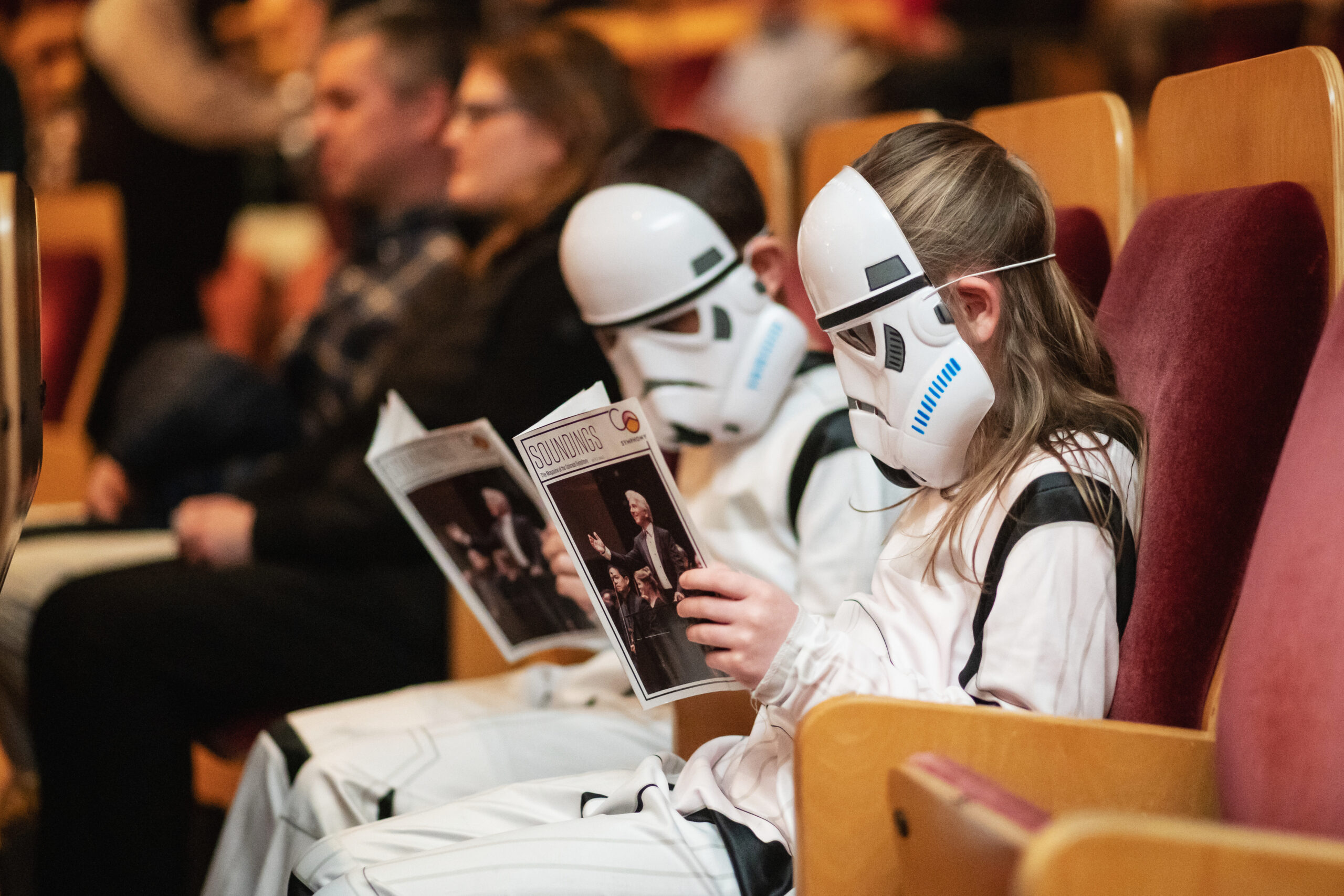 Jurassic Park, that suspenseful movie where dinosaurs break free from a theme park and go on the hunt, is also scored by John Williams. The music seems to make the chaos on the screen come to life.
In Home Alone, when a little boy is mistakenly left at home when his family goes on vacation, John Williams provides a musical backdrop for the on-screen shenanigans that keep children of all ages entertained.
Not to be forgotten, John Williams scored all nine films in the Star Wars saga. Some consider the opening of the original Star Wars movie to be the best single movie score of all time. One thing is certain: you are transported when you hear it.
Enjoying Your Favorite Movie Scores Live
John Williams' movie scores have delighted us for decades as we absorb the suspense, comedy, and drama of the movies. Listening to John Williams' music in a live setting with the Colorado Symphony performing selections from many of his best-known films is a treat for young and old alike. From Harry Potter to Star Wars, you will be highly entertained by the music of the master performed beautifully by the Colorado Symphony.