In the realm of classical music, there are certain artists who possess an undeniable magnetism that captivates audiences and leaves an indelible impression long after the performance has ended. Nemanja Radulović, the extraordinary violinist hailing from Serbia, is one such artist. Known for his virtuosity, passion, and unique stage presence, Radulović is set to enthrall Denver audiences as featured soloist on the Khachaturian Violin Concerto with the Colorado Symphony on October 13-15, 2023, at Boettcher Concert Hall.
Born in Serbia in 1985, Radulović has established himself as one of the most compelling and dynamic violinists of our time. With an exceptional technical prowess and captivating stage presence, Radulović infuses each performance with an unparalleled intensity. His virtuosic command of the instrument, combined with his ability to connect with audiences makes for an unforgettable musical experience.
His career includes numerous awards and accolades, having won the Joseph Joachim, George Enescu, and Stradivarius violin competitions and the ELLE Style Award for Musician of the Year. His honors also include the 2015 Echo Klassik Award for Newcomer of the Year, BBC Music Magazine's Critic's Choice Award, and International Revelation of the Year by the Victoires de la musique Classique.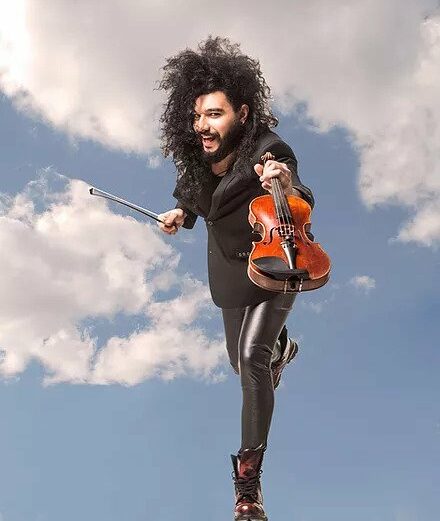 Audiences will experience a thrilling showcase of Radulović's talents in his Colorado Symphony debut on the Khachaturian Violin Concerto. Composed by Aram Khachaturian in 1940, the Violin Concerto, is a tour de force for the soloist, blending elements of Armenian folk music with the grandeur of the Romantic tradition, resulting in a work that is both exhilarating and deeply expressive. Radulovic's interpretation of this iconic concerto promises to be a breathtaking display of technical brilliance and profound musicality, as he delves into the rich tapestry of Khachaturian's composition.
Known for his willingness to push boundaries and explore unconventional interpretations, Radulović brings a fresh perspective to classical music. His performances are marked by a fearless spirit, as he boldly incorporates his own infectious energy into the music. Radulović's ability to infuse traditional repertoire with a modern and vibrant energy has garnered him widespread acclaim and an ever-growing fan base who, drawn to his genuine love for music and performance, revel in the shared excitement he creates with the audience.
This is an event that classical music enthusiasts and lovers of live spectacles alike will not want to miss. Radulović's spellbinding virtuosity, coupled with his passionate and daring approach to interpretation, guarantees an unforgettable evening of music for all. When Radulović takes the stage, prepare to be transported to a realm where technical brilliance and profound emotions converge.
Embrace this opportunity to witness Nemanja Radulović and the Colorado Symphony breathe new life into the Khachaturian Violin Concerto on October 13-15, 2023. Hear it alongside Shostakovich's Fifth Symphony and Saint-Saëns Samson et Dalila: Bacchanale, all led by longtime Denver favorite, Jaime Martín in his return to the podium.
Hear Radulović Live
Experience the sensation, Nemanja Radulović, live with your Colorado Symphony. Radulović performs the Khachaturian Violin Concerto on our October 13-15, 2023 Shostakovich Symphony No. 5 concerts.
Get Tickets