An unforgettable 2022/23 Season concludes this weekend, May 26-28, with a veritable feast for your ears. In addition to Stravinsky's groundbreaking Rite of Spring and the world premiere of William Hill's Renaissance, audiences will be treated to a performance from one of the very best violinists in the world, Augustin Hadelich, when he performs the Brahms Violin Concerto.
Hadelich is widely regarded as one of today's top violinists, possessing exceptional technical prowess and virtuosity, as well as a playing style characterized by its profound musicality and emotional depth. A GRAMMY® winning artist, he has a remarkable ability to connect with the music on a deeply personal level and a knack for infusing his performances with a wide range of emotions, from tender lyricism to fiery passion, captivating listeners and evoking powerful responses from audiences around the world. Hadelich's stage presence is captivating, possessing a natural charisma and effortless stage demeanor that draws the audience into his performances, creating a unique experience.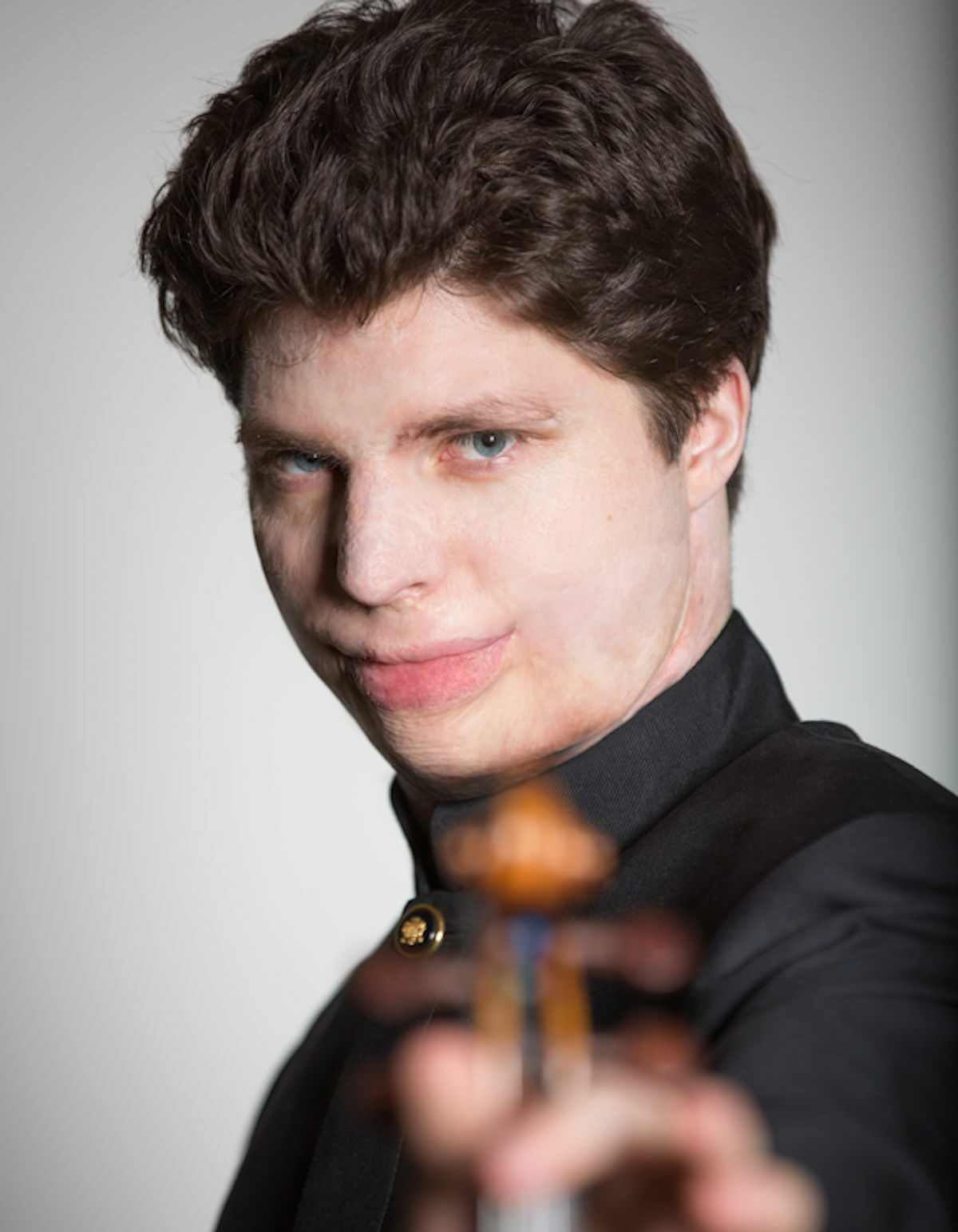 ---
Here are six reasons to join your Colorado Symphony and Principal Conductor Peter Oundjian for the Brahms Violin Concerto this weekend: 
1. Emotional Depth: The Brahms Violin Concerto is renowned for its profound emotional depth. Brahms was a master at expressing complex emotions through his music, and this concerto is no exception. It traverses a wide range of moods, from introspective and melancholic to passionate and triumphant, creating a deeply moving and engaging musical experience.
2. Technical Brilliance: The concerto showcases virtuosic violin playing at its finest. Brahms crafted intricate and demanding violin passages that require exceptional technical skills from the soloist. Hadelich's mastery of the instrument, with its soaring melodies, lightning-fast runs, and challenging double stops, adds an element of excitement and awe to the performance.
3. Beautiful Melodies: Brahms was a gifted melodist, and the concerto is filled with sublime and unforgettable melodies. The sweeping themes and lyrical passages in the concerto have a timeless quality that resonates with listeners. These melodies are not only captivating but also demonstrate Brahms' ability to create music that speaks directly to the soul. 
4. Orchestral Grandeur: The Brahms Violin Concerto is not just a showcase for the solo violin; it also features a rich and vibrant orchestral accompaniment. Brahms expertly balances the interplay between the soloist and the orchestra, creating moments of intense dialogue and collaboration. The sumptuous orchestral textures, dramatic zeniths, and delicate interludes provide a captivating backdrop to the solo violin's voice. 
5. Musical Structure: Brahms' compositional craftsmanship is on full display in the concerto. It is meticulously structured, with each movement seamlessly flowing into the next. Brahms skillfully weaves recurring themes and motifs throughout the piece, creating a sense of unity and coherence. The concerto's formal architecture, combined with Brahms' mastery of harmony and counterpoint, results in a work of great musical integrity. 
6. Historical Significance: The Brahms Violin Concerto holds a significant place in the violin repertoire, considered one of the most important and challenging concertos ever written for the instrument. Its premiere in 1879 marked a turning point in the history of violin concertos, as Brahms expanded the traditional concerto form and elevated it to new heights. Listening to the concerto allows audiences to experience a milestone in musical history firsthand. 
The Rite of Spring
The Brahms Violin Concerto offers audiences a captivating and emotionally rich musical journey, capping a stunning performance and unforgettable season for the Colorado Symphony. Don't miss your chance to hear Augustin Hadelich perform this masterpiece alongside Principal Conductor Peter Oundjian and your Colorado Symphony at Boettcher Concert Hall from May 26-28.
Get Tickets