The harp occupies a unique position in the history of music. It is the oldest known instrument, having existed in one form or another, in every land and every age. Harps were widely used in the ancient Mediterranean and Middle East and the earliest harps were developed from the hunting bow, often appearing in wall paintings of ancient Egyptian tombs dating from as early as 3000 B.C.
It is from this grand tradition that composer Michael Daugherty set out to create a harp concerto that encompasses the vast history of the instrument in a work he's titled Harp of Ages. The work was commissioned by the Colorado Symphony and principal harpist Courtney Hershey Bress with support from the Kenneth and Myra Monfort Charitable Foundation. The world premiere will take place at Boettcher Concert Hall from May 12-14, 2023, with Hershey Bress as featured soloist.
Hershey Bress was a pivotal figure in the concerto's creation, having approached Daugherty with the idea nearly a decade ago.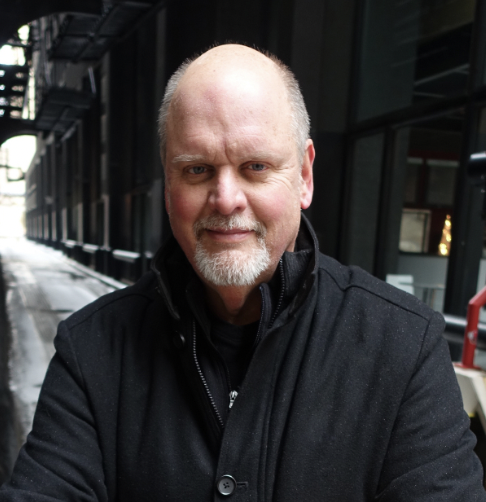 "This all started in my early days with the orchestra in the early 2000's when Marin Alsop was Music Director," recalls Hershey Bress. "We played a lot of Michael Daugherty's music at that time, and we recorded an album of his and on it was his Philadelphia Stories. The second movement of that piece is called 'The Telltale Harp.' It has two harps and it was almost like a mini concerto. At that moment I basically fell in love with Michael's composing for the instrument. I kind of got this spark in my head but I didn't really think about it until years later. Then over the years, I got to know him and about 10 years ago, I approached him and asked him to write me a harp concerto and he said 'OK, I'll do one in my life and it will be yours.'"
It took a few more years before work was able to begin on the concerto but Daugherty's skill as a composer was evident to Hershey Bress very early in the process.
"Michael is one of the smartest people I know when it comes to harp writing," added Hershey Bress. "So many composers don't know how to write for the instrument, but Michael teaches at the University of Michigan and he's learned over the years because he has always been in touch with their harp department. He utilizes the students on campus to help him write parts to all his pieces to make sure the parts work on the instrument and are idiomatic." 
Work on the concerto began in earnest during the summer of 2022 with Hershey Bress twice visiting Daugherty in Michigan to assist in the process. 
"I flew to Ann Arbor at the end of the summer (2022) and worked with Michael on the first couple of movements and then I flew back again in March (2023) to work on the rest. It started as a 20-minute piece that was going to be in five movements. Then Michael called me and said, 'You have seven pedals on the harp, I'd like to make a concerto that's seven movements long.' So, it's turned into a 30–35-minute work." 
"The harp is one of the oldest and most beautiful instruments, from early civilizations to the present," said Daugherty. "Like the seven pedals on the modern harp, my concerto is divided into seven movements that reflect on many ages of the harp and each movement is associated with a memorable figure associated with the harp."
The Seven Movements: Harp of Ages
1. Sappho Leaps: Sappho (7th century BCE) was a Greek lyric poet who played the harp and (according to ancient lore) leaped from a cliff.
2. Sister Juana's Hymn: Sor Juana Inés de la Cruz (1648-1695) was a Mexican nun who became famous as a poet, scholar, and composer of music accompanied by harp.
3. Uhura's Song: Nyoata Uhura (ca. 23rd century) was a fictional character from Africa and communications officer on the USS Enterprise, who sang and played the harp on the original Star Trek television series (1964-1967).
4. David's Prayer: David (ca. 1,000 BCE) was a young shepherd from the Old Testament who played the harp to soothe the spirits of King Saul.
5. Harpo Speaks: Harpo Marx (1888-1954) was a mute member of the Marx Brothers comedy team who played the harp in their numerous Hollywood films of the 1930s and 1940s.
6. Detroit Blue: Dorothy Ashby (1932-1986) and Alice Coltrane (1937-2007) were innovators of the jazz harp from Detroit, Michigan.
7. Irish Wedding: Since the 13th century, the Irish harp has been associated with songs of war, dance and weddings. As the heraldic symbol of Ireland, the harp has been championed by Irish harpists from Turlough O' Carolan (d. 1738) to Mary O'Hara (b. 1935).
---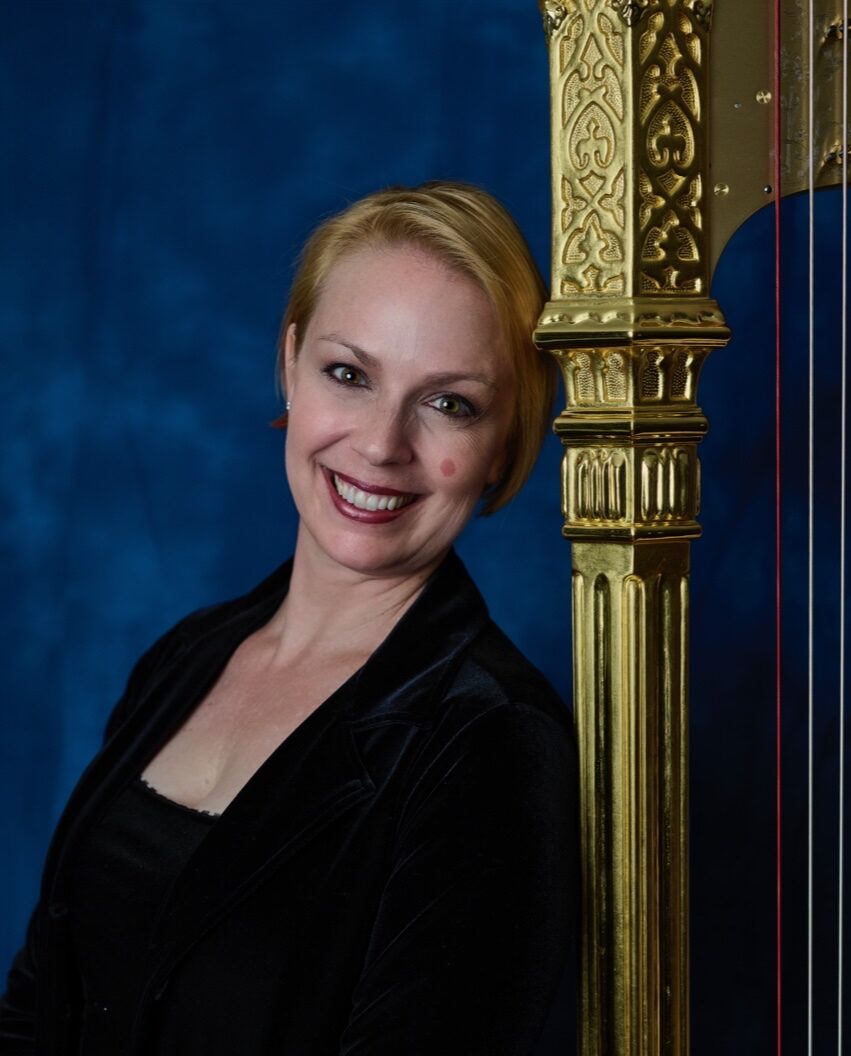 While each movement is unique, a few stand out as favorites to Hershey Bress.
"'Harpo Speaks' is for solo harp only and it captures all the special effects that the harp can do, it's quite wild," she said. The last movement is called 'Irish Wedding' and it's the only movement not based on an actual person. It is based on the fact that the harp is the instrument of Ireland and has been around for 1000's of years and is known for being used in weddings. So, the movement is based kind of on Irish Jig music mixed with Bach. It's fast and fun. But if I had to pick a favorite movement, it would be 'Sappho Leaps'. It starts off with the harp as a percussion instrument so I'm hitting the harp in a rhythm with one hand and then the other hand joins in plucking strings while the first hand is still hitting a rhythm."
The entire process left a lasting impression and a mutual admiration between Hershey Bress and Daugherty.
"We've had so much fun during the collaborative process," said Hershey Bress. "Michael has an amazing setup in his studio and he uses a MIDI file so when I worked on the first three movements I kept playing with the MIDI file and he would stop me and say, 'We need to change this, the orchestration is too heavy, I need to hear you better,' and he would rewrite some things based on what he was hearing. The ideas are his ideas, but I would suggest things or he would ask me for my advice which is what makes for a great collaboration."
Making this premiere even more special is the unveiling of Hershey Bress' brand-new harp. "I sat down with this instrument and I literally played a chord and it was like I was struck by lightning. I fell in love with the sound instantly. It's as fancy as a harp gets, it's really a work of art and the sound is just magic. It's a Lyon and Healy Style 3 Gold, there aren't many of these that exist and in my opinion Lyon & Healy is the best harp maker in the world. I'm thrilled that it will make its debut during the world premiere of this concerto."
---
The Music of the Nutcracker and a World Premiere Harp Concerto
Hear Harp of Ages alongside the music of The Nutcracker and Bernstein's Fancy Free: Three Dance Variations all conducted by Andrew Litton at Boettcher Concert Hall from May 12-14, 2023.
Learn More