Young Professionals of the Colorado Symphony
Join an enthusiastic group of young professionals and receive discounted tickets, meet the musicians, attend happy hours, and much more
♦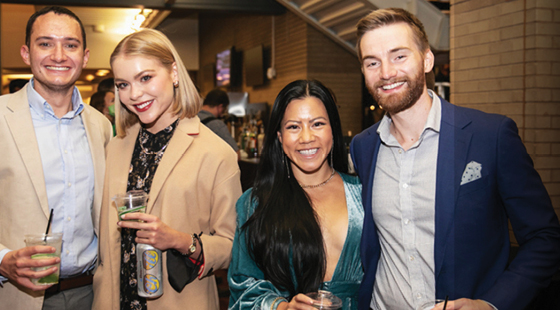 The Crescendo Society is a membership group of local young professionals that share an interest in supporting live, symphonic music through the Colorado Symphony. The mission is to foster a community of young professionals while creating a deeper awareness and appreciation for the Colorado Symphony among the next generation. Each season, members attend select Classics concerts together, including a designated seating area, and meet-ups at VIBE before or after the performance.
Membership Benefits
For an annual fee of $90, members receive the following benefits:
Join the Associate Board
The Crescendo Society and its programs are designed and managed by the Associate Board. The Board is an excellent way to become more involved in your community and gain professional volunteer board experience.
Interested in becoming a Board Member? Contact Lillie Combs, Associate Director of Individual Giving at 303.308.2475 or via e-mail.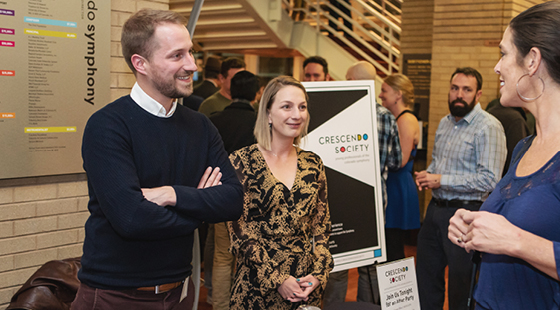 Colorado Symphony Associate Board
---
Chair | Liz Hartsel, Esq., Fortis Law Partners
Members
Corinne Abele, Consulting Manager, CapTech Consulting
Dalton Beasley, Senior Account Executive, DocuSign
Christopher Cole, Esq., Sherman & Howard
Stephanie Danner, Esq., Davis, Grahams, and Stubbs
Ashley Dodge, Independent Consultant
Daniella Friend, Wealth Management Advisor
Alan George, Autonomy Software Engineer, Torc Robotics
Leigh Horton, Esq., Ogborn Mihm
Heather Johnson, Senior Division Order Analyst, Oxy
Kim Marroquin, Lead Demo Architect, Salesforce
Steph Meyers, Environmental Scientist, Environmental Protection Agency
Krista Mortensen, Development Manager, Invest in Kids
Molly Phillips, Director of Compensation & Benefits, Century Communities, Inc.
Brittany Pyle, Executive Assistant to Chief Executive Officer, Food Bank of the Rockies
Terrington Smith, Traffic Engineering Designer, David Evans and Associates
Maggie St. Clair, Major Gifts Officer, Energy Outreach Colorado
Alex Thomas, Esq., Sherman & Howard
Nicholas Tisherman, 2nd / Assistant Principal Oboe, Colorado Symphony
---
Frequently Asked Questions
More questions about your Crescendo Society benefits? Email giving@coloradosymphony.org.